Lakeview
Nutrition Coaching
Lakeview nutritionists helping you build healthy foundations.
Healthy Foundations program in Lakeview.
The Healthy Foundations nutrition coaching program at Orange Shoe is all about developing hands-on, real-world practices and skills that will help you make positive nutritional changes for good. If you're tired of diets, rules, restriction, calorie counting, and food-related stress, this is the program for you!
Watch the short video to learn what others have done to help gain control over their daily eating habits.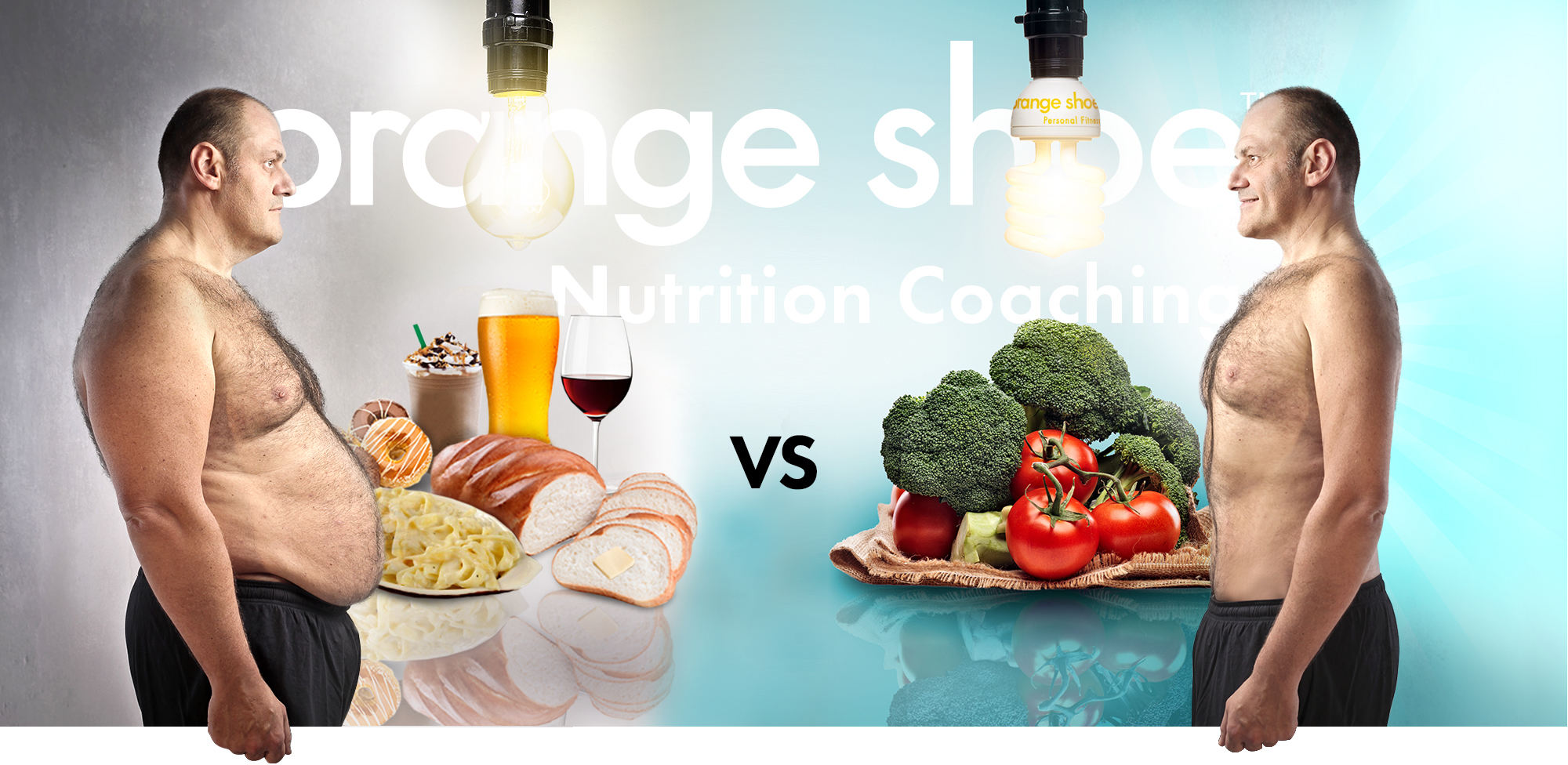 Frequently asked questions: Healthy Foundations nutrition coaching.
Who is Healthy Foundations for?
Healthy Foundations nutrition coaching is for men and women who want to get in the best shape of their lives—for the rest of their lives. It's for people with busy schedules who want personal accountability, a structured nutritional program to follow, and a personal coach to help keep them consistent and on-track.
Will Healthy Foundations nutrition coaching work for me?
When you commit to making small, strategic nutritional changes in your life and follow program recommendations, you will get results. It takes hard work, time (about 10-15 minutes/day) and determination to change your body. Your coach will be with you every step of the way to help you overcome difficulties as they arise and teach you everything you need to look, feel and perform your best. For good.
What will I do in Healthy Foundations?
In a simple, step by step program, you'll work on your goals, one day at a time, by practicing healthy habits and working through daily lessons to help you learn how to make these changes for good. Every 2 weeks, we add in a new, healthy habit for you to practice each day. By practicing these habits daily, weekly and monthly, over the course of 12 months, you'll make changes and see results you never thought possible.
Our flexible, online program helps you learn and practice daily skills from your smartphone or computer.
Your personal coach, Coach Ken will be with you each step of this journey to help you develop realistic and attainable weekly goals to help you achieve even better results!
Whether you want to look and feel better, have more energy or improve your relationship with food, Healthy Foundations and Coach Ken will support you through the process.
Meet Your Coach.
Coach Ken has been an Orange Shoe personal trainer for over 4 years and recently received his Precision Nutrition Level 1 Coaching Certification. In the Healthy Foundations Program, Coach Ken helps clients decrease their body fat, increase their daily energy, improve their self-confidence and self-esteem, as well as develop a healthy and positive relationship with food.
Ken is always looking forward to helping new clients achieve their health and fitness goals.
UIC - B.S. in Exercise and Fitness
Board Certified Massage Therapist
Precision Nutrition Level 1
ASCM Certified Personal Trainer
Contact Coach Ken: kfron@orangeshoe.com
Tell me more about the Men's Program.
Tell me more about the Women's Program.

100% Money back guarantee. Give Healthy Foundations an entire year while completing 75% of your lessons and habits. If you don't get everything you are looking for at the end of the year, we'll give you a full refund.
Make the change for better health today. Contact Coach Ken at: kfron@orangeshoe.com
Healthy Foundations Testimonials.
I like the daily lessons; it helps me maintain effort. I like the expectations – small changes every 2 weeks. It's very different from what I have done in the past. My coach is awesome; I really value his attentiveness and feedback. – KS
I love how passionate my coach is about this program. Not once have I felt like I couldn't be open and honest about my shortcomings and fears. Your positive feedback is always great to see, because there are days when I feel like I'm doing it all wrong. I'm stressing less about calories, enjoying my food so much more, I've lost some weight, and I'm smiling more. I'm a much happier person today – TA
I think the short, easy-to-digest lessons are very effective.I also like the slow pace of the program. Usually, I like to dive right in to things, but with this, I was really nervous because it seemed like such a big commitment and a huge lifestyle change, so I appreciate that it's starting with slow, manageable steps. – AP
I appreciate my coach checking in to see how things are going and talking me through daily situations. I think that the program really gets you to think about your behaviors and habits so that you can assess these and make small changes to help you with the nutrition journey. – JM
This is the least amount of stress I've felt over any food or nutritional program and the most amount of "I can do this" I think I've had. – AKB
I really appreciate the program and how you've been able to make what seems to be a complicated subject, (nutrition) easily digestible (no pun intended!) It's nice not to have the focus be on some "secret" concoction that will cure my love handles and baldness, but rather a strategic approach to integrating long-lasting behavior changes that I can benefit from for the rest of my life! – SM
I have begun to see results in my diet and attitude towards food. I didn't think the gradual approach would work for me, but it does. I actually think about what I eat & drink now. 48 years of bad, impulsive habits are starting to go away. – JF
My willingness to start this program is because of my coach. He understands me and my roadblocks to weight loss. His knowledge of the program and his dedication to providing feedback is exceptional. – GG The program has kept me focused daily – and this focus has kept me aware daily of my eating habits –which is what I need – TS
I like that I can read/listen as it fits into my schedule. The messages from my coach are helpful as well…sometimes I need that little nudge! – LL
I really like the daily reminders and that I can get to them at my own pace. I'm keeping with daily habits and like the gradual climb. – MP
Overall, I'm pleased with my experience! I know that it is a process and it takes time. I can tell my body composition is changing and I feel much better and have more energy. – BH
The online platform delivers some great information and gets me thinking deeper about issues. I have found it motivating. – CJ