Orange Shoe
Personal Trainers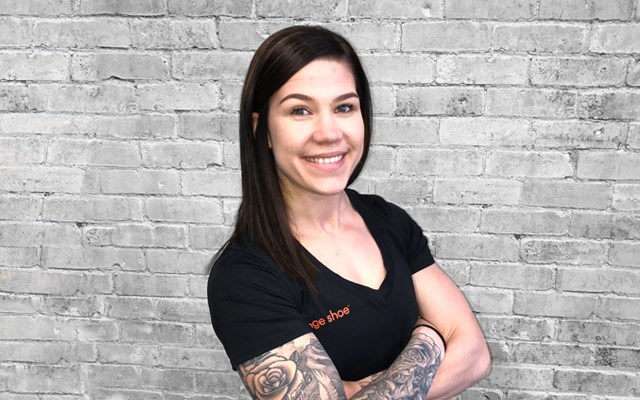 Courtney Breider
FHSC , CF level 1 | Fitness Professional
Waunakee Personal Trainer
About
Courtney is a graduate of Madison Area Technical College with a certification as Fitness and Health Club Specialist. In addition, she has her Crossfit Level 1 certification. Courtney is the mother of 2 and always on the move with her son Brayden who is active in wrestling and Jiu Jitsu and his new sister Everleigh who arrived this past December. Courtney is an avid Crossfitter and also competes in Olympic Weightlifting. Courtney's husband is a Strength and Conditioning coach for the University of Wisconsin Madison and since meeting health and fitness has played a huge role in her life. She has previously worked at the YMCA west location and helped start and develop the Crossfit Gym where she previously coached. Being able to help others achieve their goals through personal training and small group and instill positive change and routine in their life is very important to her.
Q: Why did you become a personal trainer?
A: I became a personal trainer to help motivate and guide others in their journey to overall health and fitness.
Q: What has been one of your favorite client experiences?
A: One of my favorite client experiences was when I was able to help a client reach her goal of obtaining her first strict pull-up.
Q: What is your proudest physical achievement?
A: My proudest physical achievement would have to be when I won my weightlifting me not only in my weight class but overall.
Q: Why do you love Orange Shoe?
A: I love Orange Shoe for the positive environment and getting to share my passion for fitness with people who are motivated to work hard and achieve goals and better their lives.