Orange Shoe
Personal Trainers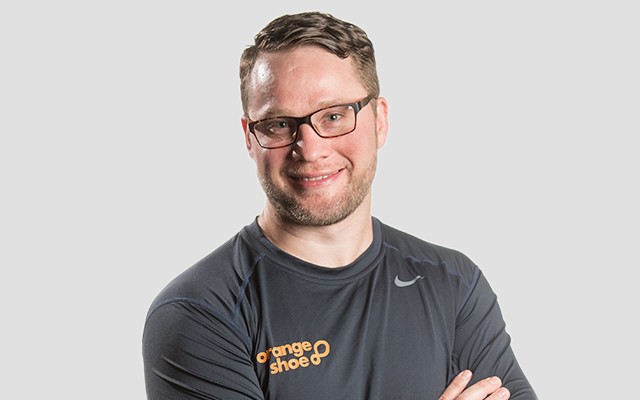 Kory Kurt
BS | Fitness Professional
Madison Downtown Personal Trainer
About
Kory is a graduate of the University of Wisconsin Oshkosh with a bachelor's degree in Kinesiology with minors in coaching and strength and conditioning. Kory's passion for fitness began at a young age, excelling in sports such as wrestling, football, and baseball. Kory's commitment to fitness and understanding of the focus and hard work it takes to accomplish fitness goals comes from the strong work ethic provided by his family, growing up on a farm. Kory continued to excel in athletics throughout high school, taking on several leadership roles such as team captain of his high school football team, along with being a unanimous first team all-conference selection. Due to a significant neck injury as a teenager, Kory's competitive career in sports ended earlier than he would have hoped. Though Kory's injury brought several challenges, it eventually became a motivating force to continue his fitness journey and expand his athletic interests and knowledge. Kory has also enjoyed a background in coaching. He has coached middle school and high school athletes and continues to enjoy the coaching and mentoring aspects of being a
Madison Downtown personal trainer
. Kory's interest in fitness has lead him to explore a wide variety of fitness strategies and programs that brings a unique style of personal training to our clients.
Q&A
Q: Why did you become a personal trainer?
A:
I became a personal trainer because I have learned from my own experience to embrace the fitness journey rather than only the outcome. I enjoy working with people at various stages in their fitness journeys.
Q: What has been one of your favorite client experiences?A:
Getting to know clients on an individual level and learning what drives their fitness journeys is consistently one of my favorite aspects of personal training. I also have enjoyed setting goals with clients that pushes them outside their comfort zone, supporting them in accomplishments they at one time could not see possible.
Q: What is your proudest physical achievement?
A:
My proudest physical achievement was the transition I made from an athlete who focused on power to an endurance athlete. I attempted my first marathon on a day where the heat index resulted in my race being canceled midway. I was able to complete the race based on how far I had come in the race. I realized it wasn't about the time but the new frame of reference I came to appreciate related to the mental endurance many athletes must achieve in order to meet their fitness goals.
Q: Why do you love Orange Shoe?A:
Orange Shoe is not only a membership, it is a family of support while on your fitness journey.