Orange Shoe
Personal Trainers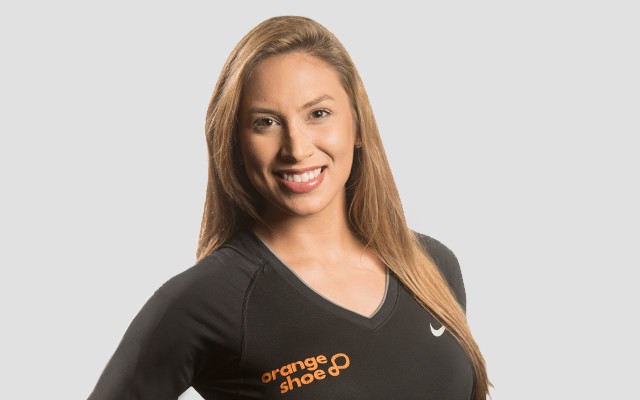 Michelle Van Dusen
CPT | Fitness Professional
Madison Downtown Personal Trainer
About
Michelle Van Dusen discovered her passion for fitness at a young age through USA Powerlifting. Her dedication to the sport has led her to many accomplishments which include becoming a four-time State, National, and International World Champion. Her success drew her to become a Certified Personal Trainer through W.I.T.S. Furthermore, Michelle is a UW-Oshkosh graduate, WHSPA Hall of Famer, and TRX Certified. She is thrilled to be a part of the
Madison Downtown personal trainer
crew at Orange Shoe and is excited to learn and grow with clients.
Q&A
Q: Why did you become a personal trainer?
A:
I became a Certified Personal Trainer because I wanted to help others achieve their physical fitness goals through fun, safe, and effective workout routines.
Q: What has been one of your favorite client experiences?
A:
When a client sends me snapshots of their daily lives, healthy choices and/or workouts outside of Orange Shoe.
Q: What is your proudest physical achievement?
A:
Becoming a four-time IPF World Champion. In addition to training as an NPC Bikini Competitor, I can proudly say I've lifted over 420lbs. drug-free.
Q: Why do you love Orange Shoe?A:
I love Orange Shoe because it's connected me to its amazing clientele and has taught me so much about what a personal trainer really is.