Orange Shoe
Personal Trainers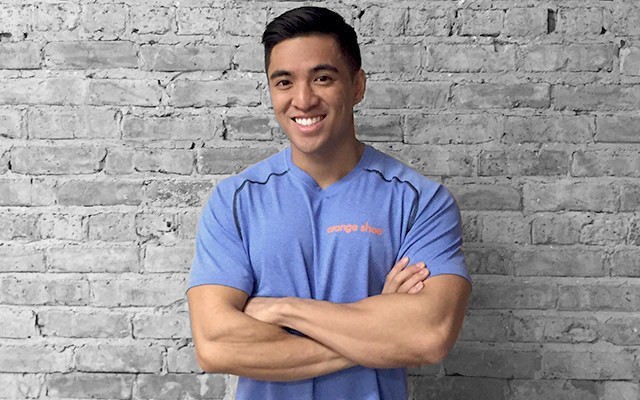 Mitch dela Merced
BS, IFPA | Fitness Professional
Lakeview Personal Trainer
About
Mitch dela Merced earned his B.S. in Kinesiology from the University of Illinois at Chicago. Before becoming a Lakeview personal trainer, Mitch was an active athlete and followed a physical therapy path studying rehab and injury prevention. After discovering what exercise and fitness had to offer, Mitch found a passion that he couldn't let go of. His rehab experience along with exercise science knowledge were like two halves of a whole – the best of both worlds. This, along with his love of helping other people made it an easy decision to become a personal trainer. He takes pride in putting the 'personal' in personal training by individualizing workouts specific to each client, and believes that being healthy isn't just about the physical aspect- it's also mental, emotional, and psychological. Mitch is excited to be able to be part of a team that can help change your life for the better- Orange Shoe Personal Fitness.
Q&A
Q: Why did you become a personal trainer?
A: To be able to help people reach their fitness goals and prove to themselves that they can do it.

Q: What has been one of your favorite client experiences?
A: Receiving thank you letters from how much I have impacted their lives.

Q: What is your proudest physical achievement?
A: Hitting personal records in my squat and deadlift.

Q: Why do you love Orange Shoe?
A: The atmosphere allows for anybody who is looking to better themselves. It isn't intimidating, but all inclusive of all levels of fitness.