Brookfield
Personal Trainers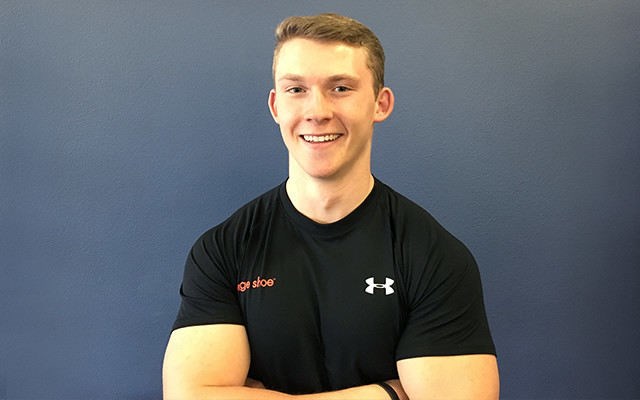 Steven Sobolewski
BS - Kinesiology, NASM | Fitness Professional
Brookfield Personal Trainer
About
Steven is a graduate of the University of Wisconsin-Milwaukee with a bachelor's degree in Kinesiology. He received his Personal Training Certification through the National Academy of Sports Medicine. Steven was a high school wrestler and golfer while also participating in weightlifting. Weightlifting became one of his favorite activities to challenge himself and increase his fitness level to a higher level. With his love for weightlifting and his experiences in and out of the gym, Steven's goal as a
Brookfield personal trainer
is to help others accomplish their fitness goals any way he can.
Q&A
Q: Why did you become a personal trainer?
A:
I loved weight lifting and I wanted others to enjoy the gym as well.
Q: What has been one of your favorite client experiences?
A:
I was able to work with a self-conscious young man that had similar weight problems as I did when I was younger. We were able to not only help his weight problem but also increase his self-esteem!
Q: What is your proudest physical achievement?
A:
Transforming my body from what I was when I was younger to what I am now.
Q: Why do you love Orange Shoe?A:
Orange Shoe is a gym for the clients and their goals/needs. It is a gym of no judgment and fun! Orange Shoe is why I wanted to become a personal trainer!