Client of the Month: Amy Gunderson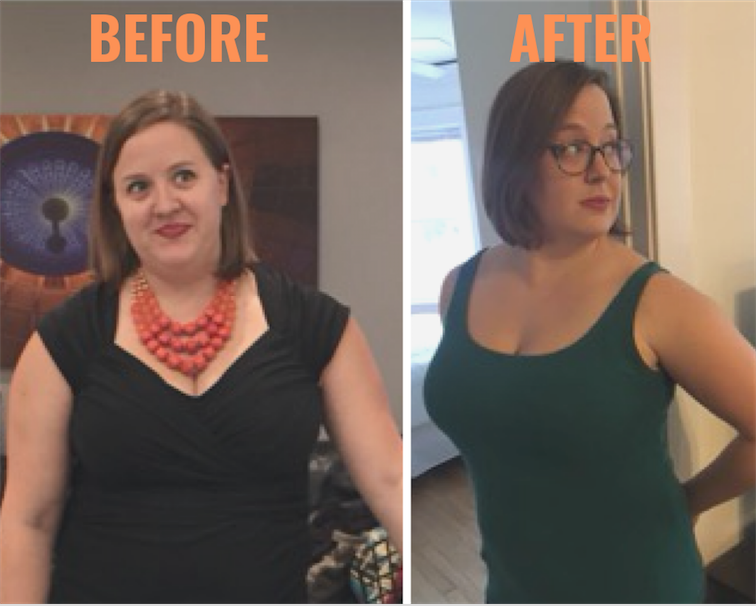 Amy knew she had to change, she just needed that extra jump start so she reached out to the team at Orange Shoe-Andersonville. Here is what she had to say about her experience.
What do you love most about Orange Shoe?
The community. I love that I know who I'm going to see when I walk through the doors.
What are your favorite classes/session types at Orange Shoe?
The ones where I can combine a strength class with some sort of intervals (WORK, HIIT, Tabata). I'm a glutton for punishment.
What motivates you to go hard in your workouts?
The best thing about being a "small grouper" is that we motivate one another during our workouts. Also, I really enjoy food, so that's great motivation
What is your favorite post workout snack?
Plain non-fat greek yogurt with a little honey, fruit, and granola. Also, coffee.What's your favorite post workout snack?
What's your next goal at Orange Shoe?
Being named Member of the Year! (just kidding) I share every woman's dream of having arms like Michelle Obama. But mostly, I want to continue to feel healthy, strong, and energized.