Client of the Month: Christopher and Thomas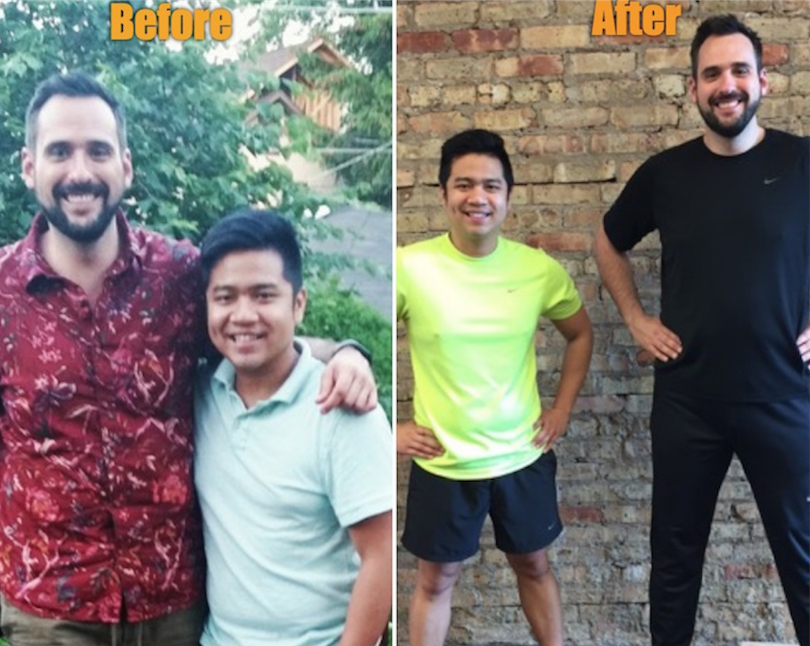 The staff at Orange shoe have helped Christopher and Thomas work towards their fitness goals. Read more.
Favorite part of Orange Shoe
The trainers! Locally owned, contributing to and benefiting the neighborhood by sponsoring & participating in neighborhood events
What motivates you?
Our wonderful trainers!
How often do you workout?
3-4 Classes/Week + 1 PT Session on weekends
Favorite post-workout snack?
Greek yogurt with blueberries
Favorite unhealthy indulgence?
Wine!
Favorite workout outside of Orange Shoe?
Resistance band work when traveling and lifting circuits.
Next goal at Orange Shoe?
Increase strength and push our running distance.