Orange Shoe
Personal Trainers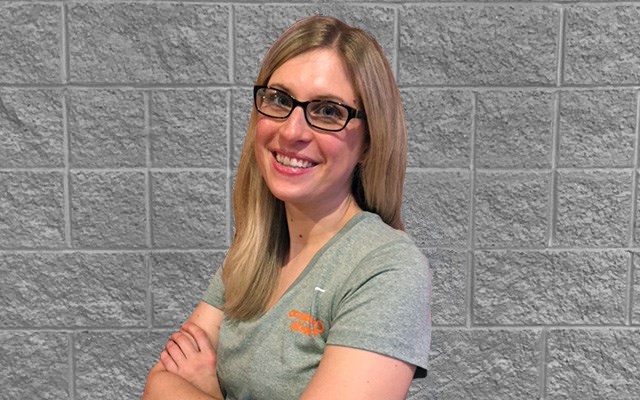 Ally Gunther
BS, ACE | Fitness Professional
Fitchburg Personal Trainer
About
I graduated with my Bachelor's in Communications since I really enjoy interacting with others. I envisioned myself in a mentorship/coaching role growing up so after college, I briefly ran an online coaching business where I mentored others. It was a ton of fun empowering people daily! I've always enjoyed being active and played sports into High school which is when I started taking strength and conditioning classes and continued into college. It was my Sophomore year of college when I fell in love with fitness and coaching combined. After some things happened in my life, I needed an outlet for my anxiousness which I found in regular fitness. It helped me pull my inner strength back out. The mentality from fitness sessions overflowed into everyday challenges and changed my outlook on the situation I was in. It truly helped me become mentally tough. The mind and body are connected in fitness and I really enjoy sharing that with others.
Q: Why did you become a personal trainer?
A:It sounds funny, but I enjoy being the person who challenges someone to push farther, to force that growth and find their power. We all underestimate ourselves, so I love showing someone they can push more than they thought. It brings a certain level of confidence I believe everyone should feel and that flows into everyday life, which is incredibly empowering. I want to help more people feel that.

Q: What has been one of your favorite client experiences?
A: I loved helping my mom lose 15lbs last year! It gave her a huge confidence boost that was amazing to see radiate through her.

Q: What is your proudest physical achievement?
A: Losing 20lbs was a pretty big accomplishment for me. I had a bad sweet tooth my entire life, so I had to break that, and it was hard! I learned that slow and steady is the key.
Q: Why do you love Orange Shoe?
A: I have never worked out somewhere so welcoming! There is this amazing community of caring, kind and uplifting people and it makes me so happy to be a part of it.