Orange Shoe
Personal Trainers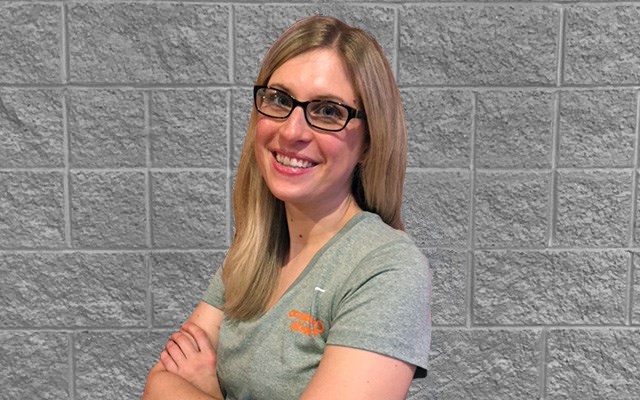 Ally Gunther
BS, ACE | Fitness Professional
Fitchburg Personal Trainer
About
I graduated with my Bachelor's in Communications since I really enjoy interacting with others. I envisioned myself in a mentorship/coaching role growing up so after college, I briefly ran an online coaching business where I mentored others. It was a ton of fun empowering people daily! I've always enjoyed being active and played sports into High school which is when I started taking strength and conditioning classes and continued into college. It was my Sophomore year of college when I fell in love with fitness and coaching combined. After some things happened in my life, I needed an outlet for my anxiousness which I found in regular fitness. It helped me pull my inner strength back out. The mentality from fitness sessions overflowed into everyday challenges and changed my outlook on the situation I was in. It truly helped me become mentally tough. The mind and body are connected in fitness and I really enjoy sharing that with others.
Q: Why did you become a personal trainer?
A:It sounds funny, but I enjoy being the person who challenges someone to push farther, to force that growth and find their power. We all underestimate ourselves, so I love showing someone they can push more than they thought. It brings a certain level of confidence I believe everyone should feel and that flows into everyday life, which is incredibly empowering. I want to help more people feel that.

Q: What has been one of your favorite client experiences?
A: I have a couple clients who are working on their mindset surrounding exercise. We've been focusing on working out *not* meaning weightloss. Instead, we're recognizing that exercise is a celebration of what the body is capable of. I've seen these clients lift a weight they didn't think was possible and complete movements they didn't believe they could do. It has been incredibly rewarding watching their confidence grow and the level of respect they're developing for their bodies.

Q: What is your proudest physical achievement?
A: I have to say my proudest physical achievement has been recognizing my disordered eating struggles and seeking help. I've been learning how to respect my body rather than treat it like a machine that needs no down time or love. I now take my rest days, I am learning to stop myself before I over-exercise, and focus on consuming enough calories. In turn, I feel stronger and healthier on the days I do exercise. Who knew? :)
Q: Why do you love Orange Shoe?
A: I have never worked out somewhere so welcoming! There is this amazing community of caring, kind and uplifting people and it makes me so happy to be a part of it.