Orange Shoe
Personal Trainers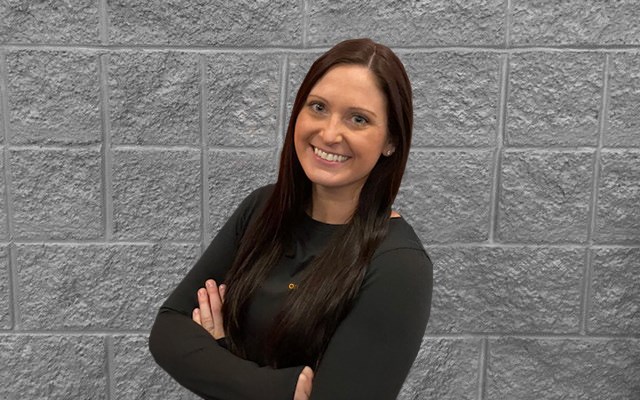 Amanda Sergeant
BS, ACE | Fitness Professional
Brookfield and Pewaukee trainer
About
Amanda is an ACE certified personal trainer with her Bachelor's degree in Occupational Therapy. Amanda started her fitness journey with her passion for sports growing up, which conditioned her to push beyond her own mental and physical limits. Amanda has been a personal trainer for 10 years with certification and background in kickboxing. Amanda loves working with people day in and day out, making a difference and sharing her love and knowledge of fitness. Training your body and mind from habits over time as well as watching the mental, physical and emotional progress is one of the most rewarding things about fitness. Building those relationships that develop into friends is an amazing bonus! Amanda is looking forward to sharing her energy, dance moves, and love of fitness with you!
Q & A
Q:

Why did you become a personal trainer?

A: I became a personal trainer because I love helping people. Making a difference in someone's life even if it just for a 30 minute workout means the world to me. Over the decade I have been a personal trainer I can honestly say the people I have been lucky enough to work with have made me not only a better trainer but a better person and I could not be more thankful for that. Helping people live their healthiest life while having fun is a win win in my book!
Q:

What has been one of your favorite client experiences?

A: Every day I get to work with clients is the highlight of my day in general. I cannot personally pinpoint one specific favorite experience over the years, I am thankful for the people I have been able to work with and have developed relationships and friendships that have lasted since even my first year of training 10 years ago. Staying in touch with clients and their families is such a joy and watching their personal lives, as well as their fitness journeys, develop is one of the most amazing things.
Q:

What is your proudest physical achievement?

A: One of my proudest physical achievements was actually learning to work around injuries over the years, overcoming physical obstacles, learning new ways to complete a workout with the same efficiency just in a different format. I have been dealing with herniated disc since the age of 15, learning to work through and around certain things was such a challenge at first but it has helped me expand my knowledge and further my fitness career. In the end it made me a stronger and better personal trainer. I am now able to relate to clients on a different level not only with my OT background but my personal experience as well.
Q:

Why do you love Orange Shoe?

A: I love that Orange Shoe has a structure and all trainers are on the same page. The communication between not only staff but clients is awesome. I love that Orange Shoe is such a welcoming community and it is a family away from family! I love the energy from everyone who is a part of Orange Shoe, from the moment people walk into the studio until the time they leave, people are smiling and having fun while getting a great workout in -doing burpees and all! I am so thankful to be a part of such a great, caring, and exciting company and I cannot wait to see what the future holds all around! :)