Orange Shoe
Personal Trainers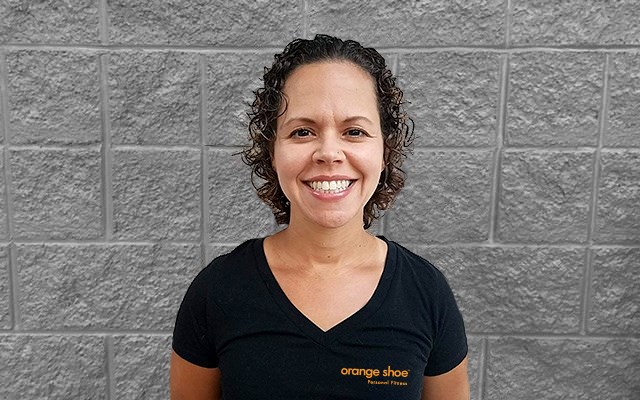 Anna Martel
BS, CPT | Fitness Professional
Downtown Madison Personal Trainer
About
Anna's interest in fitness started early – she began weight training in her teens. In college, she was a competitive Olympic style weightlifter. She pursued a career (with a Bachelor of Science degree) in physical therapy and worked as a therapist in a variety of areas for 11 years. She became a certified personal trainer to focus on helping healthy clients achieve their fitness goals. Currently, she enjoys lifting five days a week and running 5ks to maintain physical fitness.
Q & A
Q:

Why did you become a personal trainer?

A: I have been a lifelong gym rat and I really want to help people (especially women) feel comfortable in that space.
Q:

What has been one of your favorite client experiences?

A: Being able to convert someone from weight/appearance goals into functional fitness goals. I was able to help someone become proud of what her body could do and not be as focused on what her body looked like.
Q:

What is your proudest physical achievement?

A: Obtaining a higher level of physical fitness post-partum then I was prior to pregnancy.
Q:

Why do you love Orange Shoe?

A: I love the focused care, being able to interact with single clients and small groups. This way, more individualized training happens.