Orange Shoe
Personal Trainers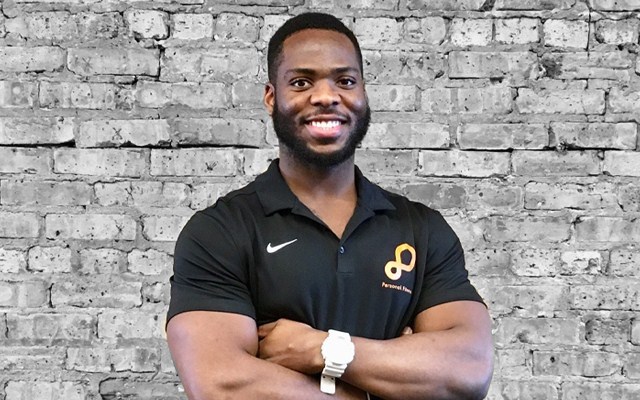 Anthony Onyeaghala
BS | ACSM-CPT | Health and fitness professional
Andersonville Personal Trainer
About
Anthony's passion for fitness began while playing sports and working with his high school strength and conditioning coach. From then on, he knew that helping people achieve their fitness goals was something he wanted to do. Anthony earned his bachelor's degree in Health Promotion and Education with a Minor in Public Health from Illinois State University. His hobbies include watching sports games, training with a goal in mind, and reading articles on all things health and fitness related. As an Andersonville personal trainer, he believes consistency and balance are two important factors that every person should have when it comes to crushing their fitness goals. One of his favorite quotes- "Perfection is not attainable, but if we chase perfection we can catch excellence." - Vince Lombardi
Q&A
Q: Why did you become a personal trainer?
A: I became a Personal Trainer to help others achieve the level of functional mobility that they envision for themselves through education and performance training.

Q: What has been one of your favorite client experiences?
A: One of my best client experience is seeing the overwhelming joy in the face of a client who is consistent and crushing their fitness goals.
Q: What is your proudest physical achievement?
A: My most accomplished physical achievement would be having a body fat percentage of 13% while being 190 IBS.

Q: Why do you love Orange Shoe?
A: What I like most about Orange Shoe is the feeling of being in a family and close-knit community. Everyone is nice, open-minded, and constantly pushing each other to be better.