Orange Shoe
Personal Trainers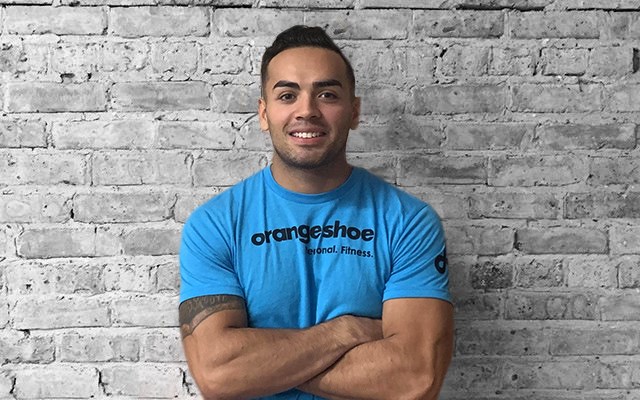 Antonio Garcia III
BS, NASM | Fitness Professional
Personal Trainer Chicago
About
Antonio was born and raised on the southwest side of Chicago and attended college in Iowa. He graduated with an Exercise Science degree from the University of Iowa. He grew up playing baseball, basketball and football. Later, he found a passion for Track & field and Rugby where he competed collegiately. Through playing these sports growing up, Antonio grew his passion for health and fitness. This encouraged him to become a Certified Personal Trainer through the National Academy of Sports Medicine. When Antonio is not working, he enjoys taking yoga classes and practicing boxing and Olympic lifting. Antonio can almost always be found in a gym or watching the UFC.
Q & A
Q:

Why did you become a personal trainer?

A: I became a personal trainer because I love to help people make sustainable behavioral changes that will help with exercise adherence and achieving goals. My coaches growing up played a tremendous role on my life and it made me who I am today. There are lessons you can learn through exercise, such as self-discipline, work ethic, and routine. You take that with you when you leave the gym doors.
Q:

What has been one of your favorite client experiences?

A: I had a client who wanted to surprise his parents with a weight loss transformation. We had 2 months to execute and were able to lose 25lbs through diet, hard work, and exercise.
Q:

What is your proudest physical achievement?

A: Running 100 meters in under 11 seconds.
Q:

Why do you love Orange Shoe?

A: I love orange shoe because it is personal training at its purest form, 1-on-1 with a trainer in a private studio. Plus, the staff was very welcoming, and you are able to build close relationships with everyone.