Orange Shoe
Personal Trainers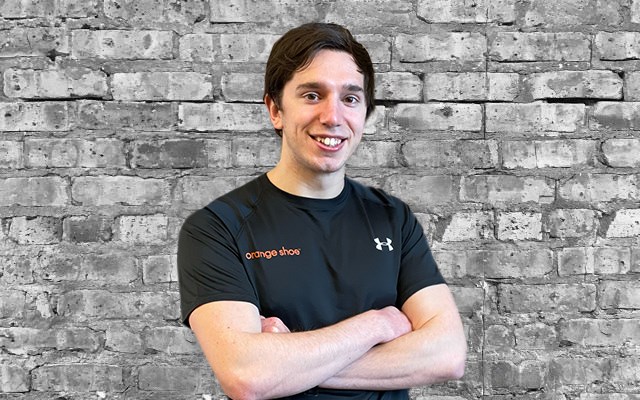 Brandon Davis
MS, NSCA, FM | Fitness Professional
Personal trainer Andersonville
About
I recently graduated with a master's degree in exercise physiology from Southern Illinois University Edwardsville. I attended my undergraduate university, Purdue Northwest, as a cross-country and track athlete, with the intention of Physical Therapy. I eventually began shadowing and interning for the university's strength and conditioning specialist and became more interested in enhancing human performance. In the past few years, I have worked in many different aspects in the fitness field, such as interning with the NCAA DI athletic performance coaches of SIUE, working as a personal trainer and personal trainer supervisor, and working as a track and field coach. As an NSCA certified personal trainer and Functional Movement Screen certified, I am thrilled to bring my human performance philosophy to Orange Shoe Andersonville
Q & A
Q:

Why did you become a personal trainer?

A: As an athlete I have been trained both properly and improperly. I became a trainer to be the change for enhanced health, wellness, and performance. I believe everyone deserves to achieve their goals in an appropriate and fun manner!
Q:

What has been one of your favorite client experiences?

A: My top two client experiences were reversing a client's arthritis. I also had a client go from a 10sec plank to a 2 minute plank with 25lbs of added resistance in only 8 weeks.
Q:

What is your proudest physical achievement?

A: Competing in cross-country and track and field at the college level.
Q:

Why do you love Orange Shoe?

A: I love that we all work as a team to benefit our clients. We all learn from each other and each client can experience different coaching modalities!