Orange Shoe Personal Trainers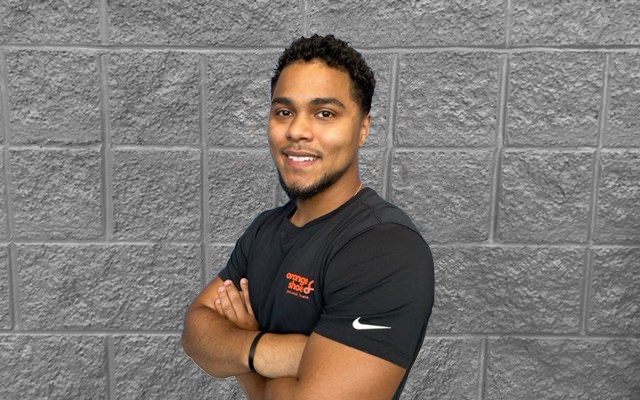 Brandon Ennis
Fitness Professional
Personal Training and small group instructor Fitchburg
About
I have had a passion for fitness and being active my whole life. I was fortunate enough to play sports throughout growing up and into college. Once being done with sports, my excitement for fitness grew and I was able to help friends and family by customizing different workout programs to do. I truly believe anyone can reach their goals and I look forward to being able to help along the way as they progress. I am beyond excited to be able to share my passion of fitness and exercise with everyone. In my free time I like relaxing, watching sports and hanging out with family.
Q & A
Q:

Why did you become a personal trainer?

A: To help people live a healthier and better lifestyle, while also enjoying fitness.
Q:

What has been one of your favorite client experiences?

A: Training at Orange Shoe will be my first personal training job and I can't wait to help reach new milestones with my clients on their fitness journey.
Q:

What is your proudest physical achievement?

A: Being able to hit the fitness goals that I continuously set for myself.
Q:

Why do you love Orange Shoe?

A: Being able to focus on clients individual need and goals to give them a personalized experience