Orange Shoe
Personal Trainers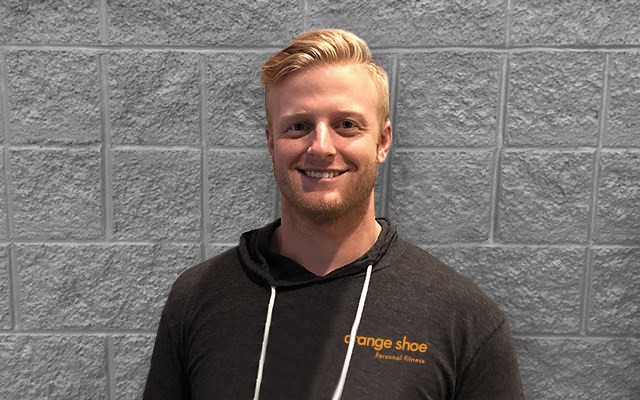 Brandon Kirchens
BS, CSCS |Fitness Professional
Madison Downtown Personal Training
About
Brandon graduated from UW-whitewater with a bachelor degree in health and human performance and a minor in strength and conditioning. He has always been very active; having played in many sports growing up including wrestling, football, basketball, and water polo. Brandon's primary sport and passions have included hockey and water skiing, competing at a high level through college. Brandon has converted his love for an active life to his professional career. He has trained a wide variety of settings and helped many clients achieve success.
Q & A
Q:

Why did you become a personal trainer?

A: Having always been active I knew I did not want a job that required me to sit at a desk for long hours, I wanted to be able to move around and continue to be active within my career. I've also always enjoyed coaching people and helping them to achieve their goals whatever that might be.
Q:

What has been one of your favorite client experiences?

A: I have quite a few favorite client experiences, but one of my favorites was actually with one of my first clients. She was a young female that had actually had surgery to remove part of her brain. She began working with me after she finished with her physical therapy. When she first came to me she was having a very hard time with her balance and coordination. She was unable to hop onto a one inch tall box. After several months working together, we had made such great progress that she was able to now jump onto a 6 inch box!! It was an incredibly rewarding experience to be a part of!
Q:

What is your proudest physical achievement?

A: My proudest physical achievement was probably running the Madison half marathon, never having been a big endurance athlete the furthest I had ever run before was a few 5k.
Q:

Why do you love Orange Shoe?

A: Orange shoe puts the clients needs first and is always helping them to meet their goals