Orange Shoe
Personal Trainers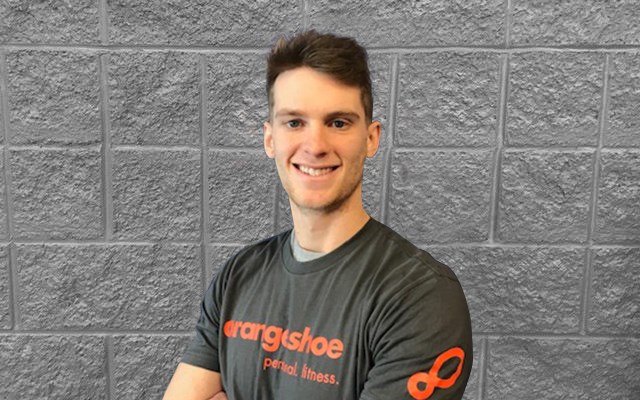 Caleb Sutphin
BS | Fitness Professional
One of the best person trainers in the Madison Area
About
Caleb is originally from Toledo, OH, but relocated to Madison after finishing a bachelor's degree in kinesiology from Miami University. After being overweight throughout his childhood and teenage years - Caleb discovered health and fitness during high school which allowed him to dramatically improve his confidence and lifestyle. This experience led him to pursue a kinesiology degree, and ultimately to train and coach at Orange Shoe.
Q & A
Q:

Why did you become a personal trainer?

A: Health and fitness significantly changed my life. It taught me confidence, discipline, and most importantly self-respect. After this experience, coaching & aiding people through their own transformations became my calling.
Q:

What has been one of your favorite client experiences?

A: Getting the opportunity to coach a variety of people from different walks of life fills me with excitement. Changing people's attitudes and behaviors for the better is certainly a passion of mine and it's an honor to be able to do so.
Q:

What is your proudest physical achievement?

A: Losing over 60 pounds and permanently keeping it off.
Q:

Why do you love Orange Shoe?

A: I love Orange Shoe because it's not anything like a typical big-box gym. It's filled with a sense of community, passion, and trust. The trainers here emphasize the betterment of people who walk in the doors every single day.