Orange Shoe
Personal Trainers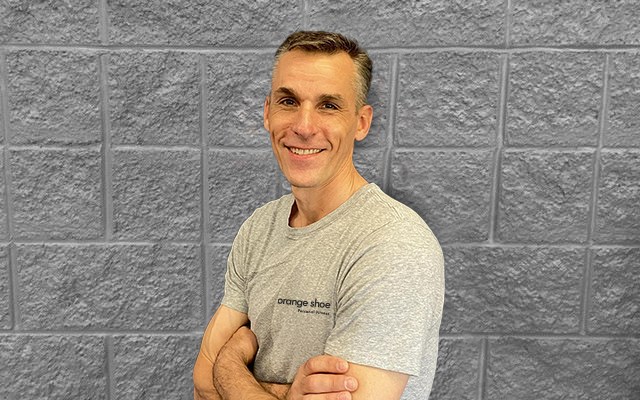 Chris Thomas
MPT | Fitness Professional
Personal trainer Fitchburg, Verona and Madison area
About
Chris graduated from Eau-Claire with a degree in Kinesiology paired with Athletic Training prior to starting Physical Therapy school. He graduated from UW-Madison in 2002 with a Masters's in Physical Therapy. He gained robust experience working with a wide variety of patients over the course of 16 years assisting them in achieving their therapy goals. He transitioned to several roles in therapy including Lead Physical Therapist, Certified Clinical Instructor, Lead Physical Therapist for Orthopedic and Sports Development, and Therapy and Wellness Center, Director. He also opened and successfully operated his own fitness business for 6 years. He and his family moved to Madison in 2020 where he wants to use his clinical and fitness knowledge to continue to motivate and coach people to be at their physical best. He is currently working on his NASM—CPT certification.
Q & A
Q:

Why did you become a personal trainer?

A: For the win-win. I get the opportunity to be a part of someone's successful fitness journey. I win by doing what I love and they win by accomplishing a great achievement.
Q:

What has been one of your favorite client experiences?

A: Progressing a weak and deconditioned elderly woman that was falling at home and feared having to move to a nursing home. At the completion of her program, she was able to independently care for herself and her blind husband again safely in their own home.
Q:

What is your proudest physical achievement?

A: Finishing numerous triathlon events including two Ironman competitions in the top of my age group, earning my Black Belt in Mixed Martial Arts, competing in amateur boxing matches and raising two sons.
Q:

Why do you love Orange Shoe?

A: Because of it's extreme focus on treating each client as an individual with individual needs and goals. Healthcare done right.