Orange Shoe
Personal Trainers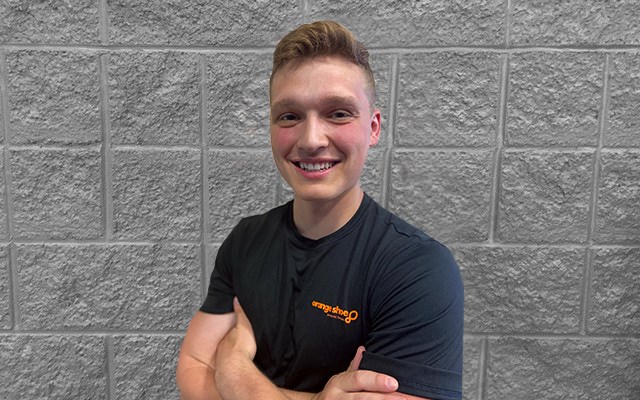 Daryn Claussen
BS, CSCS | Fitness Professional
About
Daryn earned his degree in Kinesiology from the University of Wisconsin-Madison in May 2020. During his time at UW-Madison, he was a UW cheerleader and vice president of the Badger Barbell Club. His strong bond with athletics and the health/wellness field helped him develop a passion for preventative medicine. Daryn believes that each person has a unique definition of what it means to be "healthy" and in order to achieve that standard, one must commit their mind and body. He believes that with hard work and consistency, any true goal is achievable.
Q & A
Q:

Why did you become a personal trainer?

A: Throughout my undergrad, I developed a passion for preventative medicine. I believe that as a personal trainer, I will have the greatest impact on a client's lifestyle and wellbeing to holistically improve their health.
Q:

What has been one of your favorite client experiences?

A: I am new to being a trainer, but I have been a client before. My favorite experience as a client was hitting a 40m sprint personal record and my trainer/coach being so happy for me. He jumped around with excitement. That moment continued to motivate me throughout my training with him and it is an image that will always be with me.
Q:

What is your proudest physical achievement?

A: My proudest physical achievement has to be hitting a hand-in-hand to platform with one of my teammates. It is a stunt that I have only dreamed of doing when I joined the cheer team.
Q:

Why do you love Orange Shoe?

A: I love the Orange Shoe culture. Every person, client or trainer, I have met in an Orange Shoe gym has been extremely positive and welcoming. The atmosphere is unmatched and is something I want to become a part of.