Orange Shoe Personal Trainers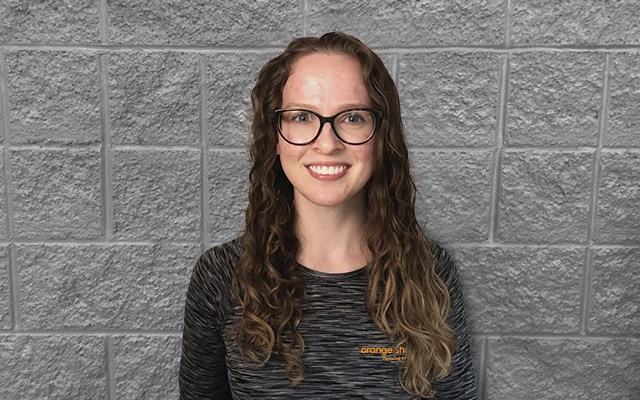 Eden Riphenburg
NASM CPT | Fitness Professional
Personal training and group fitness University Ave Madison
About
I found my passion for fitness in middle school when I began going to the gym for the first time. My love for exercise only grew when I took a weight lifting class in high school and began running for the first time. Since then I earned my personal training certificate through NASM in 2020.
Q & A
Q:

Why did you become a personal trainer?

A: I am a personal trainer because I want to help empower people to find the strength, confidence, and joy that comes with exercise, both in and outside of the gym.
Q:

What has been one of your favorite client experiences?

A: I began working with somebody who experiences chronic back pain, and after a few months of her new exercise plan she reported back to me that the pain had greatly subsided and she is once again able to comfortably do the things she loves. Helping her heal and strengthen her back was a rewarding experience for both of us, and I feel so lucky to have been able to help her in her journey.
Q:

What is your proudest physical achievement?

A: In the past few years I have developed a fond appreciation for long distance running. I am proud of myself for working hard to become a stronger runner, and building my mental toughness. My fitness goal is to run my first marathon by the end of 2022.
Q:

Why do you love Orange Shoe?

A: I love how everybody at Orange Shoe is here to support one another and become the best versions of themselves. It is so inspiring!