Orange Shoe
Personal Trainers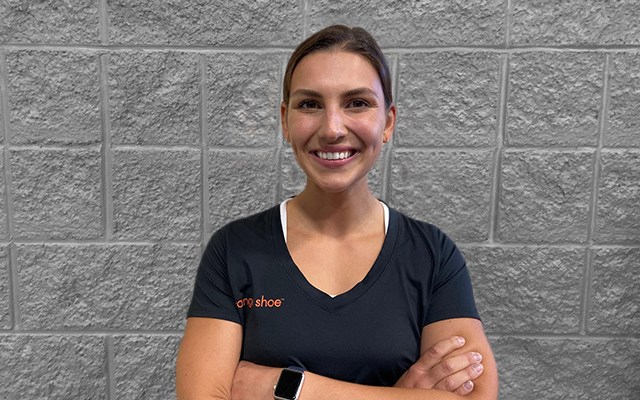 Emily Cibulka
BS, NASM | Fitness Professional
Personal Trainer Waunakee team
About
Emily earned her Bachelor of Science in Kinesiology from the University of Wisconsin Madison. Her interest in the field sparked from being active on her family farm growing up and competing in various sports. During her undergrad years, she had the intention of pursuing graduate school for physical therapy but decided to follow her passion for health and fitness and became certified in personal training through the National Academy of Sports Medicine. Emily believes that no matter someone's abilities, everyone is capable of reaching their health and fitness goals. She is committed to helping others reach those goals by making exercise enjoyable while promoting consistency and balance.
Q & A
Q:

Why did you become a personal trainer?

A: To help others live longer, healthier lives, and create lifelong habits that lead to achieving their personal goals.
Q:

What has been one of your favorite client experiences?

A: While working with a client with MS, we helped her build lower body endurance so that she could reach her goal of walking on the sand at the beach again someday.
Q:

What is your proudest physical achievement?

A: Losing 30 pounds of weight that I gained throughout college and finding such a passion for resistance training throughout the process!
Q:

Why do you love Orange Shoe?

A: I love Orange Shoe because they take the intimidation away from participating in the exercise. Orange Shoe is dedicated to helping its clients achieve their personalized goals by showing individuals how capable they are of reaching them.