Orange Shoe
Personal Trainers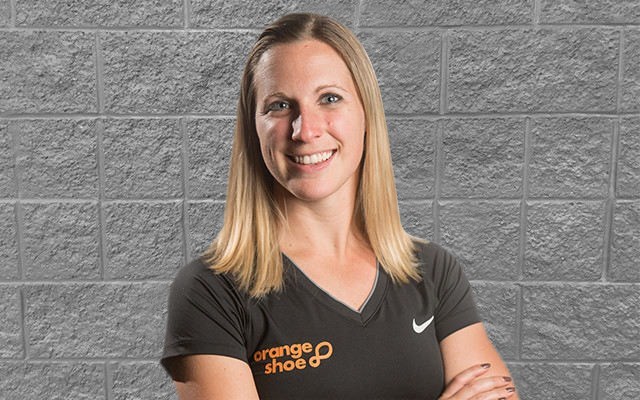 Erin Behan
BS, ACE | Fitness Professional
Madison West Personal Trainer
About
Although Erin is an Iowa native she is quickly warming up to Madison and the Wisconsin life. Erin is a graduate of Upper Iowa University with a bachelor's degree in Exercise and Sports Science. She is also a certified Personal Trainer through American Council of Exercise. As a college student, Erin knew how important it was to stay fit, so she continued to run cross country and track. Her passion for running has continued and she has run several road races including 5ks, 10ks, half marathons, marathons, and recently conquered her first 50k. Through the long hours of training, she knows what sacrifices and dedication go into accomplishing a fitness goal. As a Madison West personal trainer, she looks forward to sharing her passion for fitness with others and helping them reach their individual goals.
Q&A
Q: Why did you become a personal trainer?
A: I wanted to share my passion for fitness with others. It also doesn't feel like a "job" to me, it's fun.

Q: What has been one of your favorite client experiences?
A: I enjoy when a client or I notice little improvements in and outside the gym. This is important in the process to the ultimate goal and to not let those little changes go unnoticed.

Q: What is your proudest physical achievement?
A: My proudest physical achievement is running in the Boston Marathon.

Q: Why do you love Orange Shoe?
A: Orange Shoe welcomes all ages, abilities, and personalities and makes everyone feel as if they are family here.