Orange Shoe Personal Trainers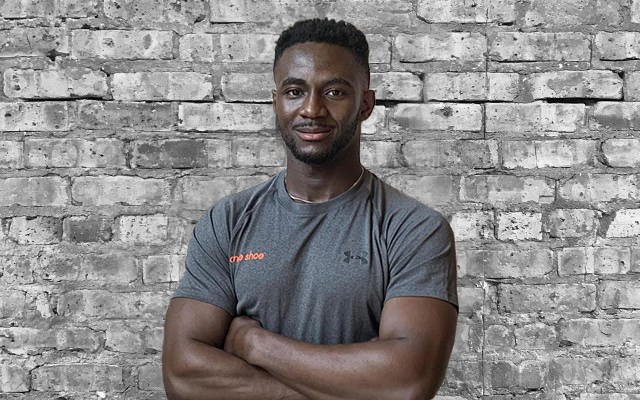 Frank Eyeson
BS, CPT NASM | Fitness Professional
Lakeview Personal trainer
About
I found my passion for fitness while pursuing my BS in computer science. Fitness was only a way of destressing but after hitting a rough patch and realizing how fitness brought color into my world and changed my life; I decided to fully dive in! I went for my BS in Exercise science and my NASM CPT so I can help change and improve lives though my passion. Outside of the gym I enjoy watching TV shows, listening to podcasts, reading a good book and meditating.
Q & A
Q:

Why did you become a personal trainer?

A: I want to help develop health and confidence in clients because health is wealth
Q:

What has been one of your favorite client experiences?

A: My favorite client story is helping a client who struggled with image issues gain their confidence and was able to take "the best vacation ever" because they were able to go to the beach and felt comfortable.
Q:

What is your proudest physical achievement?

A: Going from underweight with no physical training experience to completing Army basic training and placing at the top of my class in physical fitness.
Q:

Why do you love Orange Shoe?

A: Orange shoe gave me the opportunity to be able to help impact and change lives.