Orange Shoe
Personal Trainers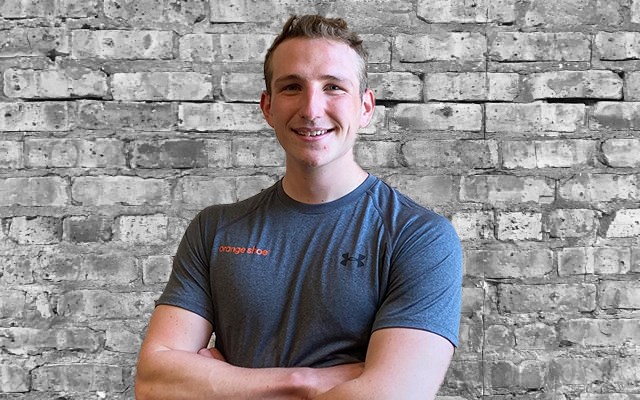 George Hildebrandt
BS, ACSM CPT | Fitness Professional
Andersonville and Lakeview personal trainer
About
George first got involved in fitness in middle school, where he competed on his school's rowing team. Though he decided to go to Loyola University for chemistry, George kept pursuing his interest of fitness. While earning his degree, he coached for a local high school rowing team where he discovered his passion for helping others get fit. As an ACSM CPT George continues to pursue his passion for helping others while creating strong relationships with his clients. Outside of the gym, George enjoys cooking, reading, and going for hikes with his dog.
Q & A
Q:

Why did you become a personal trainer?

A: I love meeting new people and helping people learn more about physical fitness, so personal training was the perfect position for me.
Q:

What has been one of your favorite client experiences?

A: Having one of my clients place in the top three on the national stage for rowing. After finishing, she immediately called me and we both started jumping up and down out of happiness.
Q:

What is your proudest physical achievement?

A: Rowing 56.6 miles in one day.
Q:

Why do you love Orange Shoe?

A: Orange Shoe is a place where everyone knows your name and makes you feel like you are a part of a family.