Orange Shoe
Personal Trainers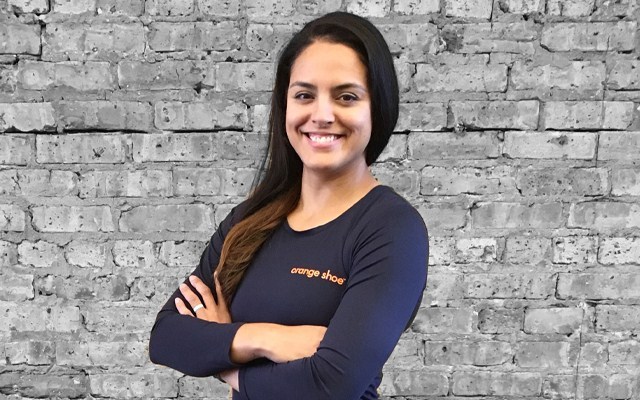 Gigi Verstegen
ACE | Fitness Professional
Andersonville and Lakeview Personal Trainer
About
Gigi worked as a cook for almost a decade before returning to her roots in fitness. After having her third son, issues arose when she went back to the gym, due primarily to not having the right Pre- and Postpartum support. Gigi took matters into her own hands, focusing on nutrition, women's health and pre and postpartum training. Gigi is certified through the American Council on Exercise and her goal at Orange Shoe is to help everyone, regardless of abilities and background, achieve their fitness goals. Gigi aims for all training to be being safe and painless while having fun!
Q&A
Q: Why did you become a personal trainer?
A: Because I love it! There are so many people that want to be healthy, active and fit and just don't know how to get started. Helping them achieve their goals in a safe way is amazing!
Q: What has been one of your favorite client experiences?
A: Demonstrating that push ups and pull ups are not just for guys!

Q: What is your proudest physical achievement?
A: Having a baby without pain medications and running a half marathon soon after!

Q: Why do you love Orange Shoe?
A: It's full of amazing people, both staff and clients. This is a community that I really want to be a part of. Also, the staff is so dedicated and on top of their game that you know you will achieve your health and fitness goals!