Orange Shoe
Personal Trainers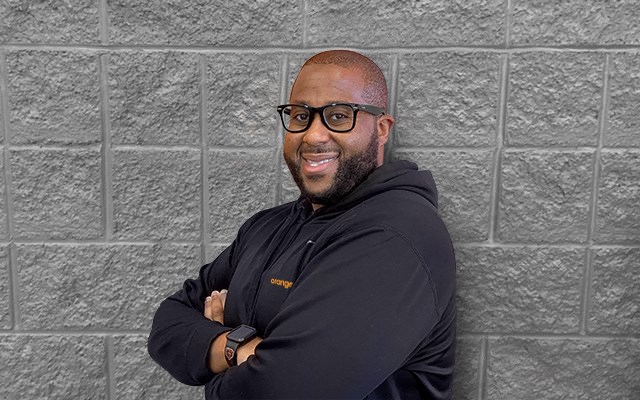 Greg Coleman
BS, MS, MBA, ACE | Fitness Professional
Personal Trainer Brokfield
About
Greg loves to help people with: Weight Loss/Fat Loss, Endurance Weight Training, Functional Training, Compound Exercises, General Fitness/Introduction to His Fitness Training Philosophy: Start small and build up. Your fitness journey is similar to building a skyscraper. The tallest buildings in the world all started on the ground and no floors were skipped during the construction. The goal is progression not perfection! Greg's credentials: American Council on Exercise Certified Personal Trainer, B.S. in Science-Business- University of Notre Dame (Go IRISH!), Masters of Health Services Administration- Xavier University and MBA-Strayer University. He was born and raised in Chicago and yes a Bears fan. He is a fan of pro wrestling, MMA, and boxing. A gamer when he has time (PS4).
Q & A
Q:

Why did you become a personal trainer?

A: I became a personal trainer in order to help people reach their goals and to become the best versions of themselves.
Q:

What has been one of your favorite client experiences?

A: One of my clients told me that she hadn't been able to go up stairs comfortably in years but after working with me for a few months, she was able to walk upstairs in a normal manner and credited me for making that possible. While the client deserves a bulk of the credit, I was happy that I played a part in her progress.
Q:

What is your proudest physical achievement?

A: In 2006, I was diagnosed with extremely high blood pressure as a result of being overweight, sedentary, and not eating nutritiously. In the 14 years since I've adopted a healthier lifestyle focused on fitness and nutrition, I have lost fat, built muscle, and gotten my blood pressure in control. This is my proudest physical achievement.
Q:

Why do you love Orange Shoe?

A: I love Orange Shoes team-based approach to training but most importantly I love the clients that I have the opportunity to work with!