Orange Shoe
Personal Trainers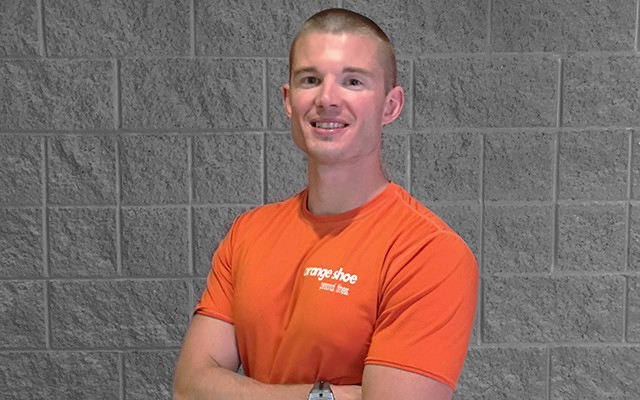 Greg Smith
BS, ACE, PN2, ACSM EP-C, EIM Level 2 | Fitness Professional
Fitchburg Personal Trainer
About
Greg is a graduate of the University of Wisconsin-Madison with a bachelor's degree in Exercise Science. He has been a certified personal trainer in the Madison area since 2006 and in that time has helped all types of clients achieve their goals and accomplish things previously thought to be not possible. Greg enjoys all types of challenges himself. From Ironman races and marathons to running Elver Hill one time for each year on his birthday! Greg looks forward to meeting you and hearing what you'd like to accomplish through your Fitchburg and guiding you to your goals.
Q&A
Q: Why did you become a personal trainer?
A: I truly enjoy all aspects of fitness and wanted to use my expertise to help others see that it is possible to achieve any goal you put your mind to.

Q: What has been one of your favorite client experiences?
A: In 2014 and 2015 I helped organize a training group that prepared for and raced the Spartan Stadium Race in Miller Park. It was a great event in which we took on various fitness challenges while running, climbing, and jumping through the entire stadium. Everyone had an amazing time and was able to use all of their skills from Orange Shoe to help them succeed in the event.

Q: What is your proudest physical achievement?
A: My proudest achievement was qualifying twice for the Boston Marathon, in 2012 and 2013. It took a certain time (under 3hr and 5 min) to be able to race at Boston. I trained hard and was able to run under that time both times which allowed me to race in the most prestigious marathon around.

Q: Why do you love Orange Shoe?
A: Orange Shoe is a place where everyone knows your name, you work with experienced and educated trainers, and your all-around fitness experience is positive and fun. Orange Shoe is a place where anyone can come in on their first day and feel as if they have been there for years.