Orange Shoe
Personal Trainers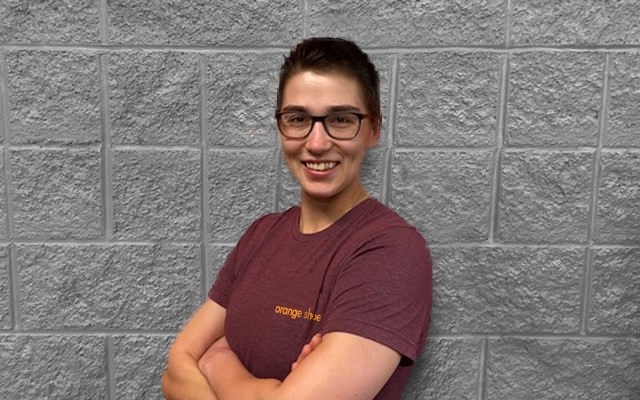 Greta Saulic
BS, AS | Fitness Professional
Personal Trainer Orange Shoe Personal Fitness Pewaukee
About
A 2020 graduate of the University of Wisconsin - La Crosse, Greta brings passion and personability to her coaching and training. She loves fitness and being active, whether it's on her bicycle, in the weight room, or out in nature. Exercise isn't just about the physical changes one makes, it's also about how one improves their sense of self and their confidence! Since fitness and helping people are two of Greta's biggest passions, it made sense to pursue a B.S. in Exercise and Sport Science after achieving her A.S. in Outdoor Recreation Therapy in 2017! Greta has played 29 seasons across six sports since she first picked up a basketball in fifth grade, and is looking forward to bringing her experiences and knowledge to help Orange Shoe's clients pursue their own goals.
Q & A
Q:

Why did you become a personal trainer?

A: I first started lifting weights my senior year of high school, and quickly realized how much of a difference it made in me, not only physically, but also in how I carried myself, thought about myself, and talked to myself! I love the life lessons that can be learned through fitness, and am passionate about helping others, so this was the perfect way for me to blend my interests and make a positive difference in other people's lives.
Q:

What has been one of your favorite client experiences?

A: I taught a small-group fitness class for middle- and high-schoolers, two summers in a row, and having kids come back from one summer to the next, remember my name, be excited to see me, and remember the things I taught them the summer before was an amazing feeling!!
Q:

What is your proudest physical achievement?

A: Deadlifting 305 pounds. I felt like a titan!
Q:

Why do you love Orange Shoe?

A: Everyone, from trainers to clients, is friendly and welcoming, and the atmosphere in the gym is always supportive.