Orange Shoe Personal Trainers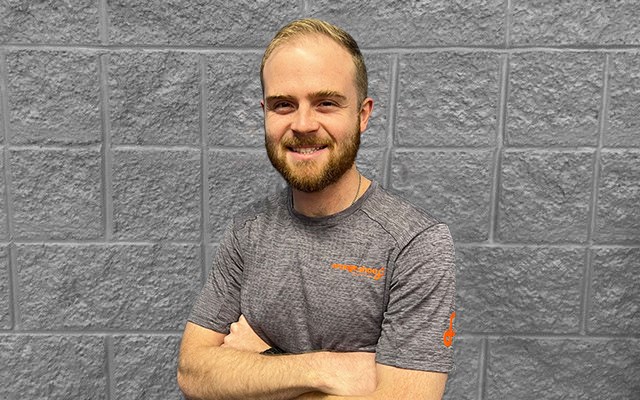 Jake Resch
BBA, ACE, Managing Partner | Fitness Professional
Personal Training Brookfield and Pewaukee
About
Jake Resch is a UW-Madison graduate and ACE Certified Personal Trainer with a passion for fitness and healthy living. Growing up, Jake played football, basketball, and baseball, and now enjoys participating in triathlons, basketball, and golf as hobbies. Along with his wife Abby, Jake is a proud parent to their daughter Charlotte and two dogs, Oliver and Griswold. Jake finds fulfillment in helping clients establish and maintain healthy habits, and is always eager to work with those who share his passion for fitness.
Q & A
Q:

Why did you become a personal trainer?

A: I became a personal trainer to help motivated individuals accomplish their goals. Through careful listening and effective accountability, I seek to help clients discover or revive a version of themselves they are truly proud of!
Q:

What has been one of your favorite client experiences?

A: My favorite experiences are seeing clients "glow" after completing a challenging training session. It shows that when exercise is both engaging and fun, results and self-improvement come naturally!
Q:

What is your proudest physical achievement?

A: My proudest physical achievement is completing an IRONMAN 70.3 triathlon. I was a "ball sport" athlete growing up, so endurance training was new territory for me. I learned so much through this endeavor, namely the importance of mental toughness and discipline when seeking to accomplish a lofty goal.
Q:

Why do you love Orange Shoe?

A: Simply put, I love Orange Shoe because it's the place to be! Lives are being changed for the better every day, and the community of individuals seeking to promote a healthier lifestyle is unlike any community I have ever been a part of.