Orange Shoe
Personal Trainers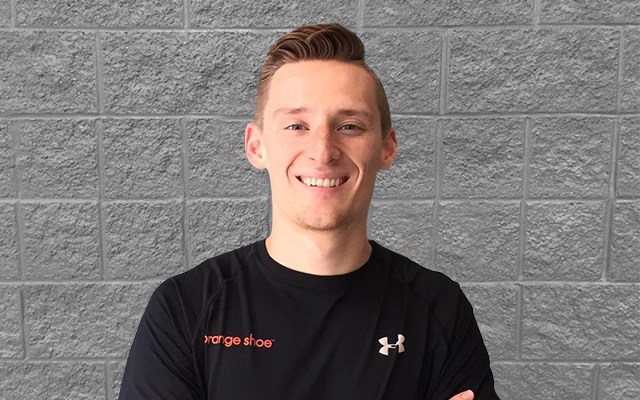 Jason Mettlach
BS, CPT | Fitness Professional
Personal Trainer Downtown Madison
About
Q & A
Q: Why did you become a personal trainer?
A: I became a personal trainer because it is the perfect combination of human movement and anatomy, two of my greatest interests, all while providing a chance to meet and and work with wide range of people.

Q: What has been one of your favorite client experiences?
A: My favorite client experiences are when I take Kory's classes with clients I personally train as well, there's a different level of trust when we've been through tough workouts together.

Q: What is your proudest physical achievement?
A: My greatest physical achievement was hiking up to the peak of a mountain in Idaho and skiing down, I did it 4 times in one day!

Q: Why do you love Orange Shoe?
A: I love Orange Shoe because we understand everyone is busy and only has so much free time, so we vow to make sure you get the most out of every minute here. It's amazing what can be accomplished in 25 minutes!