Orange Shoe
Personal Trainers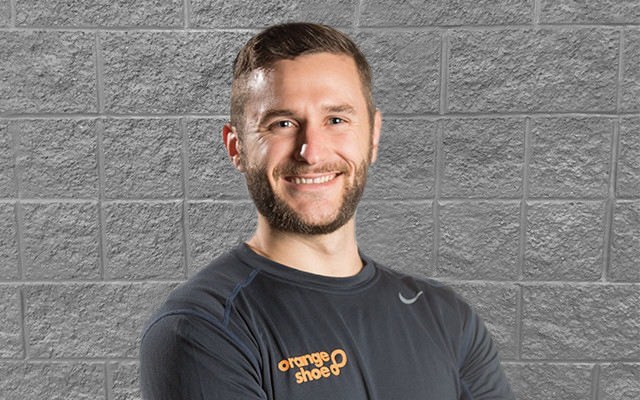 Joe Burkeland
BS, CSCS | Fitness Professional
Madison Downtown Personal Trainer
About
Joe graduated with a Bachelor's Degree in Health Promotion from the University of Wisconsin-Platteville and is recognized as a Certified Strength & Conditioning Specialist by the National Strength & Conditioning Association. He has partaken in multiple fitness ventures – from playing football at UW-Platteville and abroad in Germany to running a marathon to competing in a powerlifting competition. As a Madison Downtown personal trainer, Joe appreciates the process of setting and achieving goals, and he is committed to guiding and teaching clients on the way to their ideal lifestyle.
Q&A
Q: Why did you become a personal trainer?
A: I became a personal trainer to educate, teach, and coach. There is too much misinformation in the fitness realm and I aim to clarify that for clients, which leads to more efficient progress towards their aspirations. I enjoy the process of teaching, learning, and seeing people make progress.

Q: What has been one of your favorite client experiences?
A: I applaud the folks who come in multiple times a week, and make it a priority in their lives. I admire the people who consistently live it. That dedication, commitment, and discipline bleed into the rest of their lives and make them successful.

Q: What is your proudest physical achievement?
A: Finishing a marathon. I have always been a power/explosive athlete, so diving into an endurance event really allowed me to challenge myself, and it turned out to be more mentally challenging than physically. There was an enormous feeling of accomplishment that came with finishing that race.

Q: Why do you love Orange Shoe?
A: The special thing about Orange Shoe is the amazing, driven, intelligent group of people that come through the studio every day. The trainers and clients at OS all have positive attitudes and bright smiles. The personal connections that I've made here are more meaningful than I can put into words.