Orange Shoe
Personal Trainers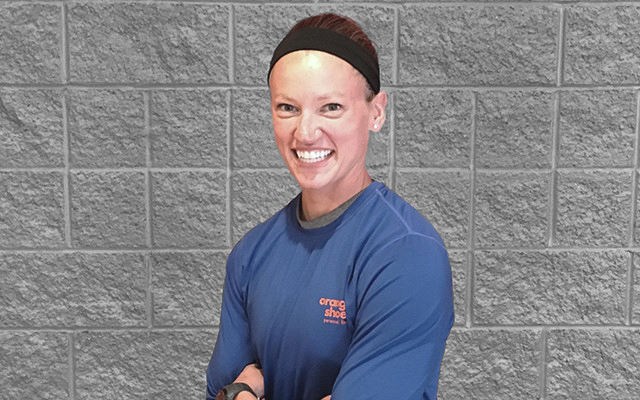 Kelsey Hendrickson
BS, ACE | Fitness Professional
Fitchburg Personal Trainer
About
Kelsey is a graduate of the University of Wisconsin-Whitewater with a bachelor's degree in Health, Human Performance, and Recreation. She received her Personal Training Certification through ACE. During her time at UW-Whitewater, she played basketball for the Warhawks where her team was back to back conference champions and made it to the Division 3 Final Four her sophomore year. Being a collegiate athlete, physical fitness has been a big part of Kelsey's life for many years. She enjoys helping her clients reach their fitness goals through personal training in Fitchburg while having fun along the way!
Q&A
Q: Why did you become a personal trainer?
A: Fitness can add so much to a person's life. Being able to help people lead a positive and healthy lifestyle made me want to be a trainer and continue to be a trainer.

Q: What has been one of your favorite client experiences?
A: Anytime a client reaches a fitness goal is such a fun experience for me!

Q: What is your proudest physical achievement?
A: Running my first marathon. The temperature was in the 90s the day I ran it and it was so challenging mentally and physically.

Q: Why do you love Orange Shoe?
A: I love Orange Shoe because of the trainers I work with and the clients. It is a fun and positive environment and I look forward to coming to work every day.