Orange Shoe Personal Trainers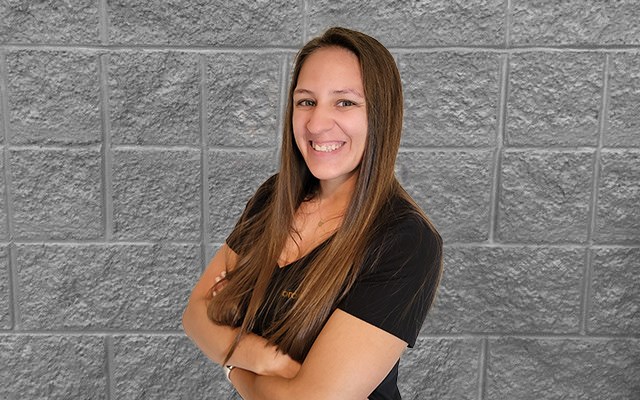 Kiana Miilu
ACE, Fitness Professional
Sun Prairie Personal Training and fitness
About
Over the years I have changed my career path multiple times, but I am proud to say that the path I am on now is the one I want to stay on. I graduated from Madison College as a Fitness and Wellness Specialist and received my Personal Trainer certification through American Council on Exercise (ACE) immediately afterward. Spending my life helping others become their best selves, both mentally and physically, is what I am meant to do. Outside of my professional life, I enjoy being in the sun, snuggling with my cat, cruising around in cool cars, reading good books, and watching movies on $5 Tuesdays at the local movie theatre. I always want to learn new things and explore new places, so you'll catch me taking classes for fun and finding random adventures.
Q & A
Q:

Why did you become a personal trainer?

A: Fitness changed my life. It has given me more energy, lowered my stress levels, and made me feel more confident in my body. I became a personal trainer to change lives; to help people sleep better, improve their mobility, reduce their pain, and have a good time. If working in a hospital for 5 years has taught me anything, it is that I want to help prevent people from having to spend the night there.
Q:

What has been one of your favorite client experiences?

A: I enjoy the environment of small group classes where the trainer, and fellow classmates, know my name. It's fun cheering each other on and pushing each other to lift heavier and move faster. The high fives, the fist bumps, and slaps on the back make all the hard work worth it and keep me coming back for more. One of my favorite experiences is the group clapping for me after I performed a simple repetition I struggled with for months while others have been doing it flawlessly. It made me feel good about myself, knowing that I was getting better, and it was a good reminder that the people in the gym with me were beginners once, too.
Q:

What is your proudest physical achievement?

A: I've always had a difficult time gaining weight. A few years ago I was 98 pounds. I was tired of being small and I felt like I was incapable of taking care of myself. I walked into the gym closest to my house and signed up. I looked up "best ways to gain healthy weight" on Google. I created an exercise program for myself. I went grocery shopping for meat and noodles. I worked hard every day. I exercised. I ate three meals a day. I drank my water. Now, I weigh 128 pounds and I am proud of myself. It has become my new base weight. It's hard for me to get below or above this weight and I'm okay with it. I feel healthy and happy, and I think that is what life is all about: being healthy and happy.
Q:

Why do you love Orange Shoe?

A: I love Orange Shoe because they truly care about every person that comes into the studio. They build sincere relationships and personalize workouts to fit health goals. They believe in you and motivate you to be the best you can be. And honestly, what is better than that? We all want to feel capable of making the lifestyle changes we crave, and having a support system that is cheering for us every step of the way is one of the best ways to improve and stay consistent.