Orange Shoe
Personal Trainers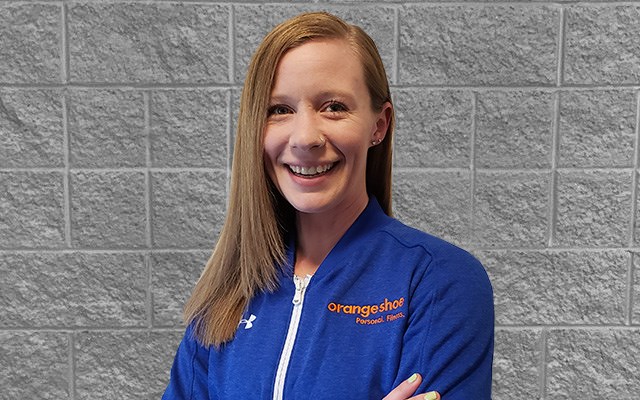 Kristie Reichard
BS, ACE Fitness Professional | Owner
Pewaukee Personal Trainer
About
Kristie is a graduate of Concordia University where she earned her bachelor's degree in psychology. She has many years of experience in sales, is a licensed Realtor in the state of Wisconsin, and obtained her personal trainer certification from the American Council on Exercise. Kristie's journey with Orange Shoe began in 2013 as a client and rarely misses a class! It wasn't until years later, countless hours, and miles run working toward her own goals, that she became passionate about wanting to pass that same feeling of achievement along to others. She understands the positive impact exercise can have on a person and is excited to help others work toward positive changes in their lives as well. Kristie loves to run races, travel, and spend as much time with her friends, family, and dogs as she can!
Q&A
Q: Why did you become a personal trainer?
A: I love being in the gym! It feels natural to me, while for others it can be an uncomfortable or an intimidating place. I want to show others the gym is not a scary place and you can achieve your goals while having fun!
Q: What has been one of your favorite client experiences?
A: Watching two clients at different levels of fitness become the best of gym buddies! They push each other to be better and enjoy having a little friendly competition!
Q: What is your proudest physical achievement?
A: Crossing the finish line of my first marathon! Well, all of them to be honest because how could run 26.2 miles and never be proud of that?
Q: Why do you love Orange Shoe?
A: Orange Shoe is a gym for everybody! No matter your goals or what level of fitness you bring, there's room for you to grow at Orange Shoe!