Orange Shoe
Personal Trainers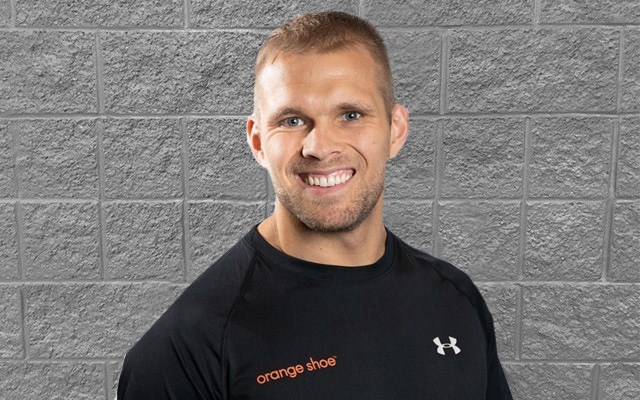 Kurtis Rayfield
CSCS, BS, MS | Fitness Professional
Madison Downtown Personal Trainer
About
Kurtis is a graduate of the University of Wisconsin – La Crosse with a bachelor's degree in Exercise and Sports Science with an emphasis in fitness, a minor in business administration and a concentration in strength and conditioning. Kurtis also attended graduate school for Exercise Physiology at San Jose State University.Prior to joining Orange Shoe, Kurtis spent 8 years working as a strength and conditioning coach working with athletes in private, collegiate and professional settings. He is a Certified Strength and Conditioning Specialist, CrossFit Level 1 Trainer, Level 1 Sports Performance Coach with USA Weightlifting, Reflexive Performance Reset® Level 1, and Functional Movement Screen Certified – Level 1 & 2. Kurtis is also an Eagle Scout.Kurtis was a physical performance coach for two years with the Golden State Warriors and a part of the 2016-17 NBA Championship team. In his role with Golden State, Kurtis was responsible for developing and implementing the physical performance programs for the team's players, as well as providing nutritional advice. From 2013-15, Kurtis worked as the athletic performance coordinator for the Oklahoma City Thunder and their development league affiliate, the Oklahoma City Blue. Kurtis spent two years, from 2011-13, at Stanford University where, as a graduate assistant, he was responsible for training the Cardinal women's basketball, men's swimming and sailing teams as well as assisting with men's basketball. In 2010-11, Kurtis interned for the Chicago Bulls. He has also completed volunteer internships with the University of Wisconsin men's and women's basketball and hockey programs, and the University of Pittsburgh football and Olympic sports teams.
Q & A


Q:Why did you become a personal trainer?
A: I became a personal trainer to share my passion for health and fitness with others and to empower them to achieve their individual goals.
Q:What has been one of your favorite client experiences?
A: Meeting clients who are motivated to consistently pursue a healthful, active life.
Q: What is your proudest physical achievement?
A: Playing Grade I club rugby in Perth, Western Australia.
Q: Why do you love Orange Shoe?
A: I love how Orange Shoe creates an environment that is centered around the client and how dedicated they are to helping the client achieve the best version of themselves possible.