Orange Shoe
Personal Trainers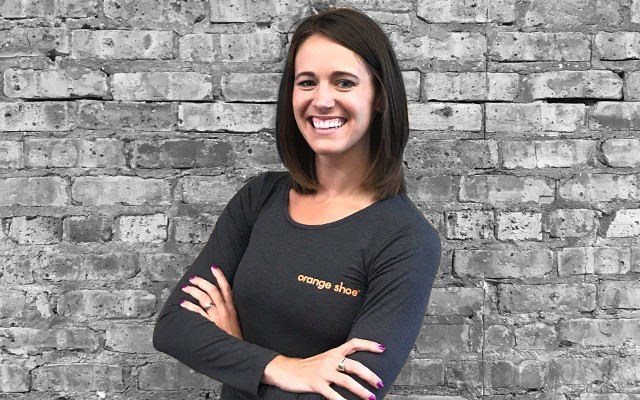 Laura Brown
MS, RD, ACSM-CPT | Fitness Professional
Andersonville Personal Trainer
About
Laura has a Bachelors of Science in Kinesiology and Health from Miami University of Ohio and a Masters of Science in Kinesiology with an emphasis in Exercise Physiology from Michigan State University. Additionally, Laura is a Registered Dietitian with extensive experience working in the community and clinical setting. Laura strongly believes in the power of a balanced, whole food diet and regular physical activity. As an Andersonville personal trainer, she is excited to help members of the Orange Shoe community reach their health goals!
Q&A
Q: Why did you become a personal trainer?
A: To help others realize the incredible benefits of regular physical activity so that they can live their lives to the fullest!

Q: What has been one of your favorite client experiences?
A: Watching a patron transform from a quiet, back row participant to a confident, front-row leader in one of my strength training classes.

Q: What is your proudest physical achievement?
A: Running my first half marathon. I still remember the first time I tried running and having to stop after a minute. I have come a long way!

Q: Why do you love Orange Shoe?
A: It is a great community of people who inspire each other to make healthy choices!