Orange Shoe
Personal Trainers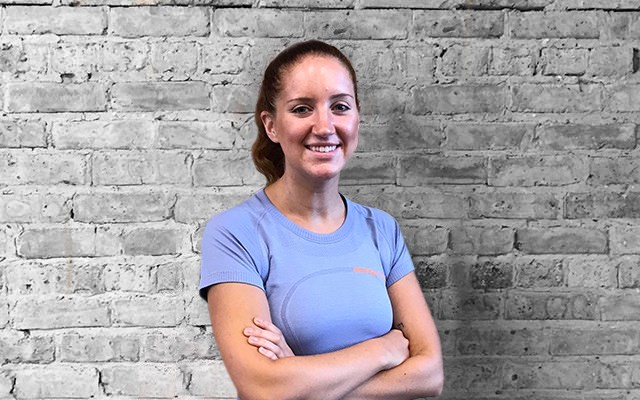 Lisa Pellerito
MS | Fitness Professional
Personal Training Chicago
About
Lisa comes to us from the University of Pittsburgh and brings to the table a Masters in Exercise Science, and plentiful experience instructing personal and group training. She prides herself on "kindly pushing clients to their limits to achieve their full potential."
Q & A
Q:

Why did you become a personal trainer?

A: I became a personal trainer because I enjoy essential putting science into action. The body is complex and each person is a unique individual with strengths and weaknesses - being able to develop the appropriate program for each individual becomes a fun puzzle for me.
Q:

What has been one of your favorite client experiences?

A: One of my favorite client experiences has been seeing a client achieve different levels of box jumps. With box jumps, it's nerve racking to jump the height of the box and land appropriately. This client could easily clear the box every time but her mind was getting in the way. Seeing her push past this, mind over matter, was amazing and exciting to witness as she continued to increase the height of the box.
Q:

What is your proudest physical achievement?

A: My proudest physical achievement was running a marathon!
Q:

Why do you love Orange Shoe?

A: I love Orange Shoe because of the client-focus. There is a lot of time and consideration put into each and every client in order for them to succeed in their specific goals.