Orange Shoe
Personal Trainers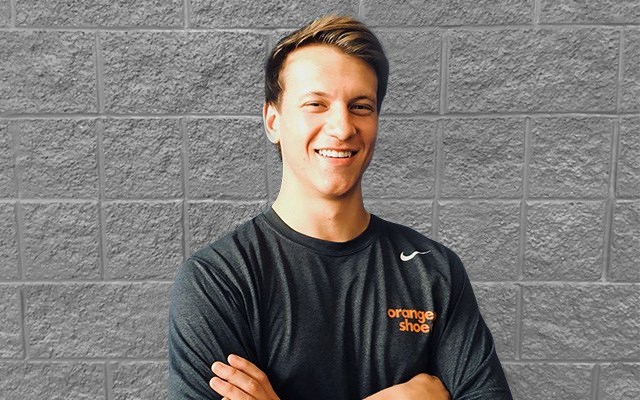 Matt Brown
BS, CSCS, NSCA | Fitness Professional
Brookfield Personal Trainer
About
Matthew is a graduate of Luther College with a bachelor's degree in Health and Fitness Promotion. He currently is pursuing his Certification as a Strength and Conditioning Specialist through the National Strength and Conditioning Association. Matthew while at Luther College played club rugby, was a student strength and conditioning coach with multiple sports teams and participated in weightlifting. Weightlifting became one of his favorite activities to push himself to achieve his health goals. As a Brookfield personal trainer, Matthew's goal is to relentlessly work with individuals to better understand them and the health goals they would like to achieve.
Q&A
Q: Why did you become a personal trainer?
A: I became a personal trainer to help people achieve their personal health goals and to assist them with their transformation into the person they want to be.
Q: What has been one of your favorite client experiences?
A: My favorite client experience was assisting a young athlete that had no experience weight lifting develop into a D3 All-American athlete.
Q: What is your proudest physical achievement?
A: My proudest physical achievement is transforming my body from my younger days to what it is now.
Q: Why do you love Orange Shoe?
A: I love Orange Shoe because of the upbeat judgment-free atmosphere it provides for clients to achieve their goals.