Orange Shoe
Personal Trainers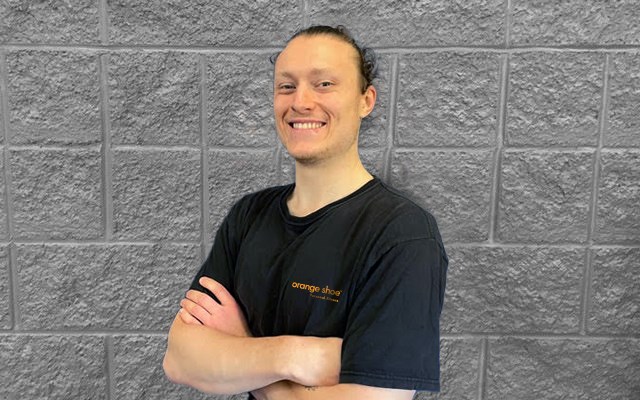 Noah Rush
ACE CPT and Group |Fitness Professional
Fitchburg Personal Trainer
About
I weighed 300lbs at the age of 20. I felt insecure and hopeless, and I didn't know how to change. I began exploring the world of fitness and nutrition and soon after fell completely in love with it. I lost 100lbs, fixed my relationship with food, and discovered there was an unbelievable amount of potential within myself that was always waiting to surface under the right circumstances. My passion for fitness comes from the ability to help people discover that the same potential I discovered in myself is inside of everyone, and we are all capable of exponentially more than we currently believe. Becoming an ACE certified trainer gives me the capability to not only help people achieve their goals and tap into their true potential, but it also enables me to help them create a lifestyle that cultivates health for the rest of their lives.
Q & A
Q:

Why did you become a personal trainer?

A: I wanted to be the person I wish I had access to when I was 300lbs, and being of service to people is something I feel called to do. I feel as though many people view fitness as a chore or punishment, however I believe that exercise is a celebration of the joy of motion and through this we can discover our innate freedom and true power. The opportunity to be a catalyst to help people find success is something that brings me true happiness.
Q:

What has been one of your favorite client experiences?

A: My favorite experience with a client was helping her lose 25lbs and get back down to the weight she was when she started college. She said she looks even better and stronger now than she did back then!
Q:

What is your proudest physical achievement?

A: My proudest physical achievement was losing 100lbs and becoming somebody I had never even considered as a possibility for myself. Putting self respect and discipline at the center of my fitness routine enabled me to do what I once perceived to be impossible.
Q:

Why do you love Orange Shoe?

A: Orange Shoe isn't just a gym, it's a community. It creates a space where people form lasting relationships and friendships. Because we work as a team to help people with their individual goals, it fosters an environment of true support and compassion that can be felt amongst everyone.