Orange Shoe
Personal Trainers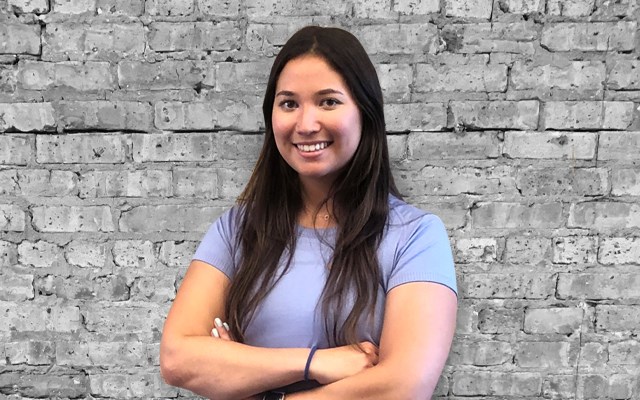 Olivia Kelch
NASM, CPT | Fitness Professional
Chicago and Madison Personal Trainer
About
Olivia found her passion for health and fitness early on through competitive gymnastics. Every practice she looked forward to conditioning and strength training. Even out of gymnastics practice, Olivia enjoyed the gym and continued working out. From then on, Olivia has made health and fitness her top priority. In college, working out was Olivia's way of de-stressing after a hard day of classes. She is currently earning her degree in Kinesiology at the University of Wisconsin, Madison. She earned her personal training certificate through the National Academy of Sports Medicine (NASM). When she isn't at the gym, you could find her playing with her dog or hanging out with friends. Olivia believes that exercise extends beyond the physical realm, and emphasizes the importance of exercising for your mind as well.
Q & A
Q: Why did you become a personal trainer?
A: I want everyone to share the same passion for fitness as I do and learn how to maximize their workouts to better their mental and physical well being!

Q: What has been one of your favorite client experiences?
A: Having one of my very first client's express their gratitude towards our workout. To know that I've played a significant role in someone's health and fitness journey is one of the greatest feelings.

Q: What is your proudest physical achievement?
A: Finally landing a floor pass I was working on for months. Being able to get over the mental and physical barrier was a huge achievement.

Q: Why do you love Orange Shoe?
A: The client-trainer relationships built at Orange Shoe Personal Fitness are like no other. The community is so close-knit and up-lifting.