Orange Shoe Personal Trainers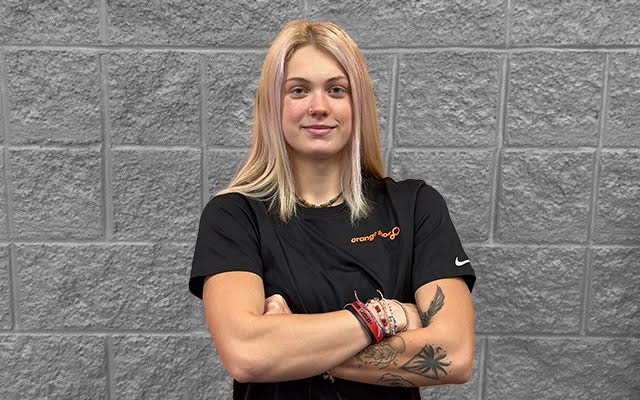 Pia Bornschlegl
NASM CPT | Fitness Professional
Park Ridge Personal Trainer
About
Pia has always been passionate about fitness. Pia is a graduate from Maine South High School. She was a competitive cheerleader for Park Ridge Falcons, Maine South Cheer, and ICE Allstars. She is continuing her competitive athletic career as a national qualified bodybuilder. She won 1st place and the phoenix rising star award at her first bodybuilding show in 2023. Pia loves spending her free time exploring nature and going on surf trips. She's looking forward to inspiring Orange Shoe clients to find a love for fitness.
Q & A
Q:

Why did you become a personal trainer?

A: I became a personal trainer because I want to inspire people to find a love for fitness and the impact it makes to your life not only physically, but mentally too.
Q:

What has been one of your favorite client experiences?

A: One of my favorite client experiences is when I helped a young girl with bench press. A couple days later, her mother came up to me and told me how her daughter looked up to me.
Q:

What is your proudest physical achievement?

A: Winning my first bodybuilding show.
Q:

Why do you love Orange Shoe?

A: I love Orange Shoe Personal Fitness because all the trainers work together as a team rather than individually giving clients the opportunity to learn from many different perspectives.