Orange Shoe Personal Trainers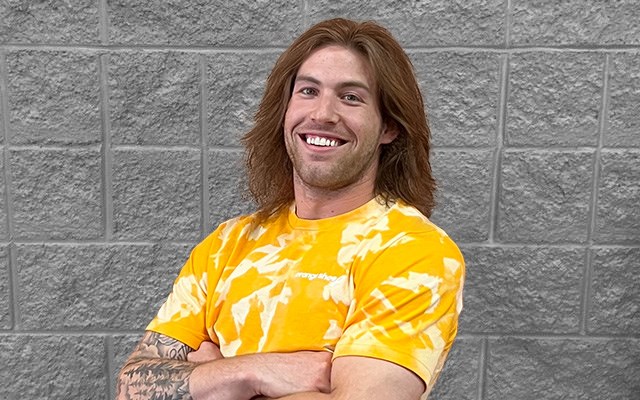 Russell Martin
BS |Fitness Professional
Park Ridge Personal Trainer
About
Russell went to school to study building construction safety management, while playing football at university of Wisconsin-Platteville. He followed his dreams to pursue his professional football career, where it was cut short due to medical issues. After undergoing surgery to repair a stomach ulcer rupture, Russell took it upon himself to recover in 6 weeks making his return to football possible. After one more run with football, he decide to hang up the cleats to make a switch form the construction field where it was more of a job to him, rather then a career that he was truely passionate about. He made the switch from construction to health and wellness field, allowing him to be able to share this passion of fitness and movement with everyone and every-body! When Russell is not at orangeshoe, you will catch him outside, relaxing, or hanging out with family.
Q & A
Q:

Why did you become a personal trainer?

A: Being active is my passion, movement is medicine that every-body needs. To share my passion with people, not only trying to reach their fitness goals, but to get where they want to be in their life.
Q:

What has been one of your favorite client experiences?

A: seeing the confidence of a client build up through their journey not for or during working out but in every aspect of the individuals life.
Q:

What is your proudest physical achievement?

A: Following my dreams to play collegiate and professional football. I was fortunate to play at university of Wisconsin-Platteville for 5yrs witha medical redshirt. I had reconstructive surgery on my ACL and meniscus. With no help I recovered on my own, back to full capacity in 6 and a half months. Allowing me to continue playing at a high level, which led me to plating arena football in Indiana, and North Carolina.
Q:

Why do you love Orange Shoe?

A: I love how friendly and welcoming it is here at orangeshoe, from the staff to every client I meet. The energy that everyone brings is oozing Love, Peace, and Joy, making it it truly a genuine uplifting community!