Orange Shoe
Personal Trainers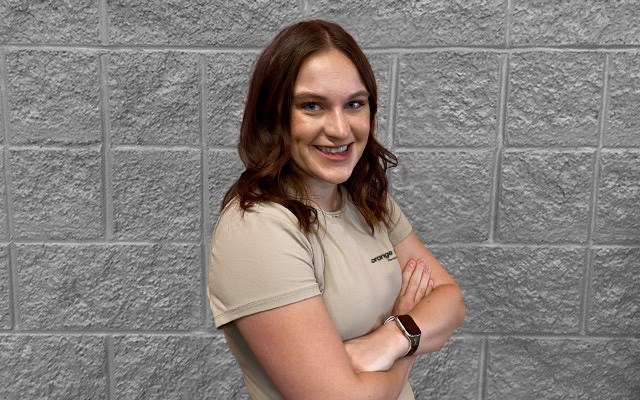 Shae White
Fitness Professional
Personal Trainer Pewaukee
About
Shae is a graduate of Olivet Nazarene University where she earned her bachelor's degree in Exercise and Sport Science and is currently a Graduate Student at Concordia University where she is obtaining her master's in Clinical Exercise Physiology. Shae spent four years as a collegiate track athlete where she specialized in sprints. Being an athlete and always wanting to help others she became passionate about helping others achieve their own personal goals. She understands how to use exercise as medicine and the positive impact it has. Shae loves to run and workout, along with traveling and spending quality time with her family, friends, and dog.
Q & A
Q:

Why did you become a personal trainer?

A: Being an athlete my entire life, being in a gym feels like home. Although I struggled to reach my own goals, I always had positive coaches motivating me to do my best and that's when I realized I wanted to train. To help others reach their goals without feeling uncomfortable and by having fun.
Q:

What has been one of your favorite client experiences?

A: Watching a client who had always been uncomfortable being in a gym to coming every day and even motivating others to join her. The more the merrier and sweatier!
Q:

What is your proudest physical achievement?

A: Finishing my final track meet at the national level. Every race was my favorite but finishing at nationals was the perfect ending to my sprinting career.
Q:

Why do you love Orange Shoe?

A: Being at Orange Shoe every person matters. It's not a client -trainer basis its relationship and no matter your fitness level every person has a place at Orange Shoe.