Orange Shoe Personal Trainers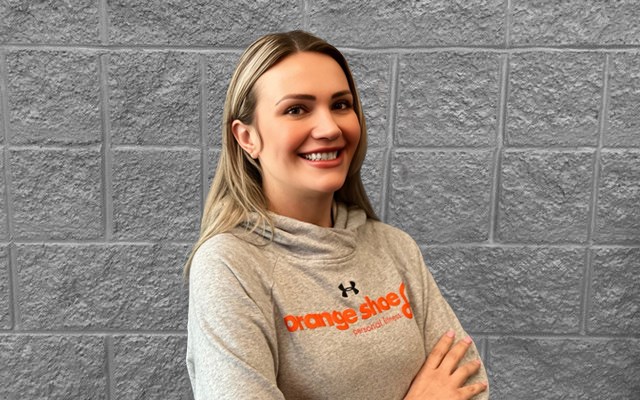 Shayna Hernandez
ACE, BS, MS | Fitness Professional
Brookfield Personal Trainer
About
Shayna is an ACE-certified personal trainer. With a Master's Degree in Management, she had taken many diverse courses including psychology, sociology, and community health education. Throughout her studies, she has presented many health topics to a range of audiences and has experience working in the healthcare setting. Shayna has a passion for health and positive body image, as well as a passion for helping others. In her free time, she enjoys gardening with her husband, playing outside with her sons and fluffy collie, and painting.
Q & A
Q:

Why did you become a personal trainer?

A: I became a personal trainer because of my passion for overall health, fitness, and helping others. It is a field in that I can continue to learn and grow.
Q:

What has been one of your favorite client experiences?

A: My favorite experiences are when I can inspire others and help them to accomplish their goals. It is always such a privilege to be a part of someone's choice to better their overall health and guide them throughout their journey.
Q:

What is your proudest physical achievement?

A: My proudest physical achievements have followed the birth of my boys. Like many mothers - pregnancy, post partum, and motherhood has had such an overall impact not only on my body, but also on my schedule and time for working out. Putting aside time daily for myself to be physically active and to keep up with my children is my proudest achievement. This is important to me because it impacts not only my physical and mental health, but my family as well.
Q:

Why do you love Orange Shoe?

A: Orange Shoe provides not only a comfortable setting for fitness, but a passionate and supportive community for the clients and trainers. Everyone's unique heath and fitness journey is celebrated- every step of the way.