Orange Shoe
Personal Trainers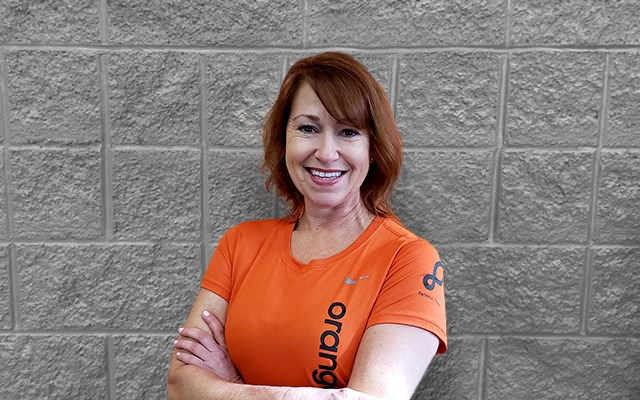 Stacey Gustin
BS, ACE | Fitness Professional
Milwaukee Area Personal Trainer, Brookfield and Pewaukee
About
Stacey grew up in Tampa, Florida and attended Florida State University. She was a stay at home mom for 15 years, then found her love for the fitness industry and began her career as an ACE certified personal trainer. She lives in Lake Country and enjoys paddle boarding, attending concerts and sporting events, as well as spending time with her 3 cats.
Q & A
Q:

Why did you become a personal trainer?

A: I became a personal trainer because after working in the fitness industry for 6 years, I realized how rewarding it was to help people change their lives. I'm proud to say clients look forward to training with me because I'm always smiling and make their sessions fun and enjoyable!
Q:

What has been one of your favorite client experiences?

A: My favorite client experience is when a client gains the confidence to shed the big baggy t-shirt for a tank top or something more form fitting because they feel so great about themselves!
Q:

What is your proudest physical achievement?

A: My proudest physical achievement was completing a difficult Spartan Race with 15 friends. We worked together as a team, helping each other through mud, across bars, over walls, cheering each other on through the finish line!
Q:

Why do you love Orange Shoe?

A: I love Orange Shoe because they are so organized and client focused. Their culture is upbeat, positive and professional. There are no "gym egos" here (I REALLY love that)! I welcome the opportunity to meet you!