Orange Shoe
Personal Trainers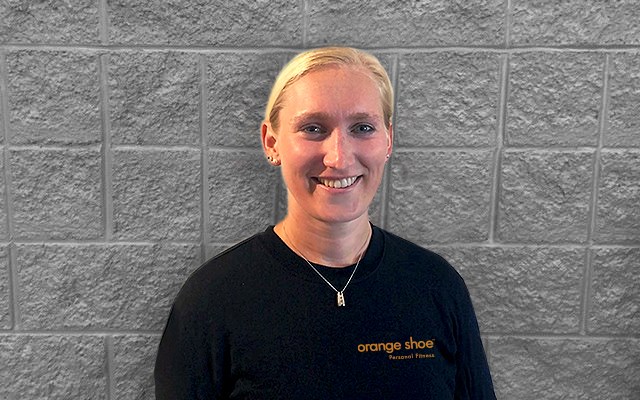 Taylor Fries
Fitness Professional
Best Personal Trainers in Madison!
About
While rowing competitively, Taylor valued circuit and weight-training. After graduating from UW-Madison, she began endurance running and triathlon where functional fitness remained an integral part of cross-training to support both physical and mental improvements. Taylor previously coached rowing and assisted with strength programming for high school students.
Q & A
Q:

Why did you become a personal trainer?

A: Some of my life's most meaningful gifts being friendships, "accountability" buddies, coaches and work ethic were developed through training. As a trainer, I can support others in achieving their fitness related goals while also adding to their lives in other ways.
Q:

What has been one of your favorite client experiences?

A: While working with one of my high school math students during "Winter Workouts" Conditioning, he chose to stay after and work on hand-stands using the wall as support. I am proud when any students stay after a workout (or math class! :) ) to ask questions, share their thoughts, and chat!
Q:

What is your proudest physical achievement?

A: In October of 2019, I raced in the Chicago Marathon. Unfortunately, I did a scary amount of mental math because the GPS functions of my watch did not work for the first 16 miles! - This might be a runner's worst nightmare. When my heart rate and time of day were the primary forms of feedback, I gained a greater understanding for what muscle memory and race plan execution really entail.
Q:

Why do you love Orange Shoe?

A: I love the culture and collaborative approach at Orange Shoe. The tight-knit community allows everyone to harness their strengths and push for more!