Orange Shoe Personal Trainers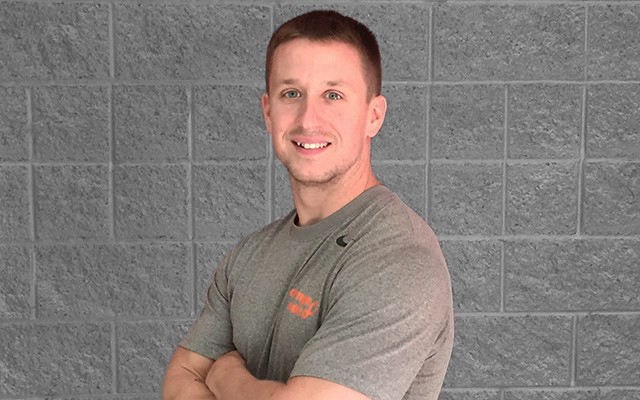 Tom Slaten
BS, ISSA, USAW | Owner, Fitness Professional
Waunakee Personal Trainer
About
Tom is a graduate of the University of Wisconsin-Whitewater with a bachelor's degree in Health and Human Performance with a minor in strength and conditioning. He received his personal training certification through the International Sport Sciences Association. Tom is an avid CrossFitter and you can find him competing in local competitions around the Madison area. He is also a member of the Wisconsin Army National Guard where he has served deployments to Iraq and Afghanistan. As a Fitchburg personal trainer and owner of Orange Shoe Personal Fitness in Waunakee, fitness has played a huge role in his life so being able to help others achieve their goals through personal training is very important to him.
Q&A
Q: Why did you become a personal trainer?
A: I became a personal trainer to help guide others in their journey to overall health and fitness.

Q: What has been one of your favorite client experiences?
A: One of my favorite client experiences was when I was able to help a client get off their pain medication they had been on for years solely through the implementation of a regular exercise program.

Q: What is your proudest physical achievement?
A: My proudest physical achievement would have to be when I snatched 250lbs for the first time.

Q: Why do you love Orange Shoe?
A: I love Orange Shoe for all the people I get to meet and interact with on a daily basis. Without them, training would be boring.