Orange Shoe
Personal Trainers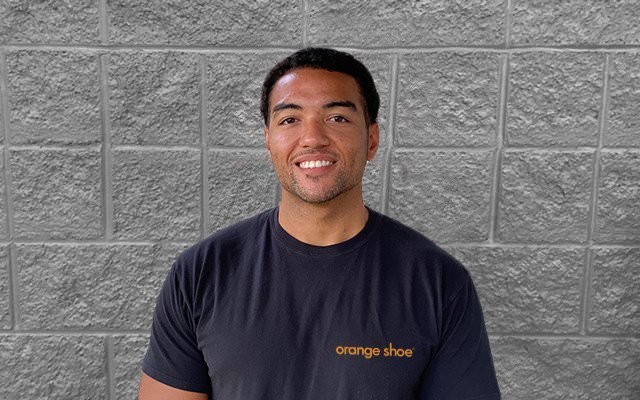 Xzaveion Price
MS, CSCS, | Fitness Professional
Personal Trainer Madison West side/Middelton
About
Xzaveion's passion for fitness started in his hometown of Bowling Green, Kentucky while in college. He earned his BA from Western Kentucky University and a Master's degree from Oklahoma State University. Xzaveion is a Certified Strength & Conditioning Specialist (CSCS), certified USA Weightlifting coach, and a CrossFit Level 1 Trainer. Xzaveion has experience coaching functional fitness, sports performance, and Olympic Weightlifting, and has worked with clients of all different backgrounds. He also has a background of competing in various sports like basketball, obstacle course racing, and now competes in Olympic weightlifting. Xzaveion uses his personal training, athletic, and academic experiences to provide a unique, methodical, and enjoyable experience for the people he works with.
Q & A
Q:

Why did you become a personal trainer?

A: I wasn't the most physically capable kid growing up. Fitness allowed me opportunities to get out and do more, meet people, be happy, and be healthy. I became a personal trainer to help others find those same opportunities and help them go beyond their perceived capabilities.
Q:

What has been one of your favorite client experiences?

A: One of my first clients was a young man with autism. It was such an amazing experience working with him. It took him a while to open up, but when he did, we became closer and our sessions felt more like two friends hanging out (plenty of working out happened too). Eventually, we worked our way from training in the private studio to being on the open fitness floor!
Q:

What is your proudest physical achievement?

A: Competing in my first Olympic Weightlifting meet. I had to work up a lot of courage to even verbally commit to that. Also, I kind of, sort of won… seeing as I was the only person in my weight class at that meet.
Q:

Why do you love Orange Shoe?

A: I love working within a tight-knit community. The personal touch we are able to provide combined with the camaraderie is key!