Orange Shoe
Personal Trainers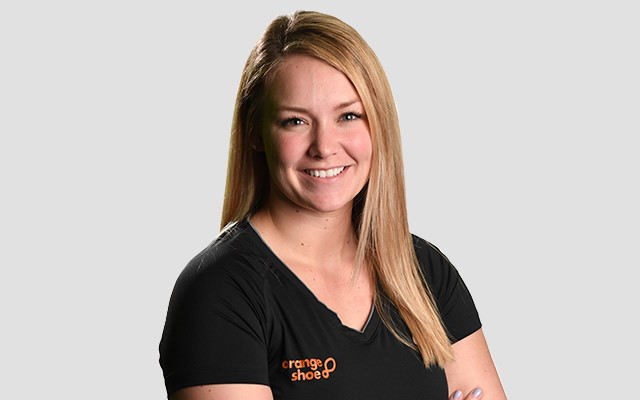 Kari Siegenthaler
NASM CPT, NASM FNS | Fitness Professional
Madison West Personal Trainer
About
Kari Siegenthaler began her fitness journey with small group training and soon after, received her Personal Training Certification and Fitness Nutrition Specialist Certification through the National Academy of Sport's Medicine. Kari's background in weightlifting and functional fitness provides her with various perspectives on movement, activity, recovery and living a healthy lifestyle. As a
Madison West personal trainer
, she is excited to share her passion with clients.
Q&A
Q: Why did you become a personal trainer?
A:
I became a personal trainer because I wanted to help others establish sustainable healthy habits and understand why exercise is important and what it can do for your body and your mind.
Q: What has been one of your favorite client experiences?
A:
One of my favorite things is when a client tells me about their non-scale victories. Like, pants that didn't fit before or no more heavy breathing walking up a flight of stairs!
Q: What is your proudest physical achievement?A:
After struggling with some health issues, I gained quite a bit of weight. My proudest moment was finally being able to lose that weight by staying active on a consistent basis and adding strength training to my daily routine.
Q: Why do you love Orange Shoe?
A:
I love Orange Shoe because it's a fun and friendly team. We all know you personally and by name and you aren't just a face that gets lost in a crowd!