Andersonville
Personal Trainers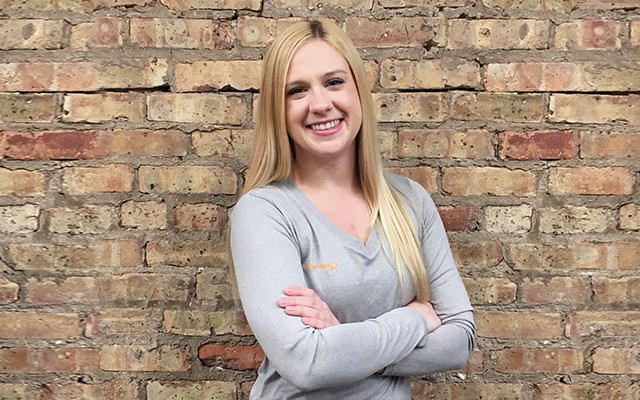 Samantha Michelau
BS - Public Health, ACE-CPT | Fitness Professional
Andersonville Personal Trainer
About
Sam discovered at an early age how to make fitness and healthy living an important part of her daily life through her love of running. She also discovered that working on strength and interval training ultimately made her a better runner and improved her fitness level. Sam graduated from Northern Illinois University with a B.S. in Public Health. There, she continued to grow her knowledge and deepen her passion for wellness by learning the tools to provide others to make better lifestyle choices. After graduating, Sam wanted to focus more on fitness fundamentals by becoming an
Andersonville personal trainer
to spread this knowledge and love of fitness. Sam feels that personal training is a great hands-on approach that helps clients learn how to become more physically active but also to create their own paths towards a healthy lifestyle outside of their workouts. Sam is excited to be part of the Orange Shoe team.
Q&A
Q: Why did you become a personal trainer?
A:
To encourage others to find the motivation to get healthy! Also to help others achieve and strive for their goals inside and outside of the gym!
Q: What has been one of your favorite client experiences?
A:
Leading the Orange Chisel small group training session! Clients bring high energy to this new class I designed and I love seeing how hard everyone works, but also has lots of fun throughout the class!
Q: What is your proudest physical achievement?A:
Training and competing for a half marathon in Georgetown, Colorado. Running in mountains was a new challenge, different from any race in the Midwest.
Q: Why do you love Orange Shoe?A:
I love the culture and clients at Orange Shoe. Everyone is each other's cheerleader, it is a safe and welcoming environment for experts and beginners.